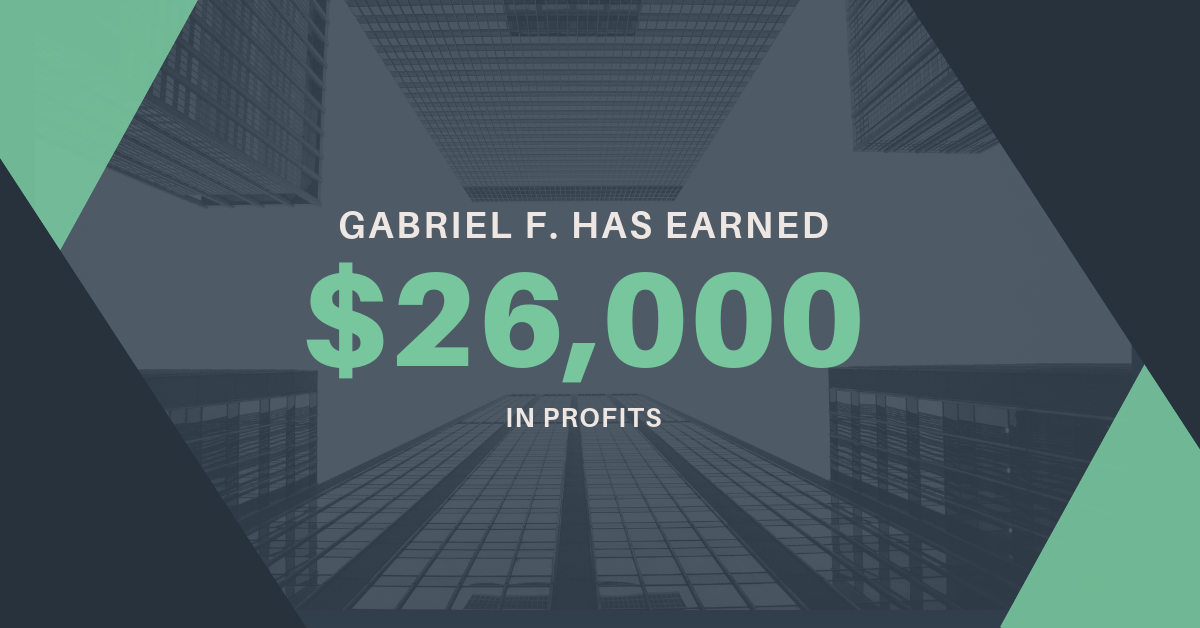 44.66% winning trades.
Average winning trade of $511.79.
Average losing trade of $263.90.
These statistics may not seem remarkable, but disciplined trading compounds in a very short amount of time. These are stats from Gabriel F., a funded trader in Spain. Gabriel accumulated $26,266 in profits over 33 trading days since November 1 in his Funded Account®.
Here's what Gabriel is doing so well right now.