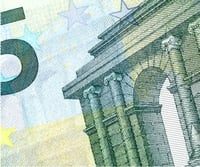 In European trading, the Euro (EUR/USD) broke through major resistance from the September 2017 high at 1.2090 on a spot basis. The move marks the second consecutive jump higher that has seen the price gain from the mid 1.19s.
In the front-month futures contract ($6EH8), the price has rallied from 1.1981 to 1.2180. (Futures contracts trade at a premium because interest-rate differentials are factored into the delivery date.)
Does this move present an opportunity? Or is it in its waning days?