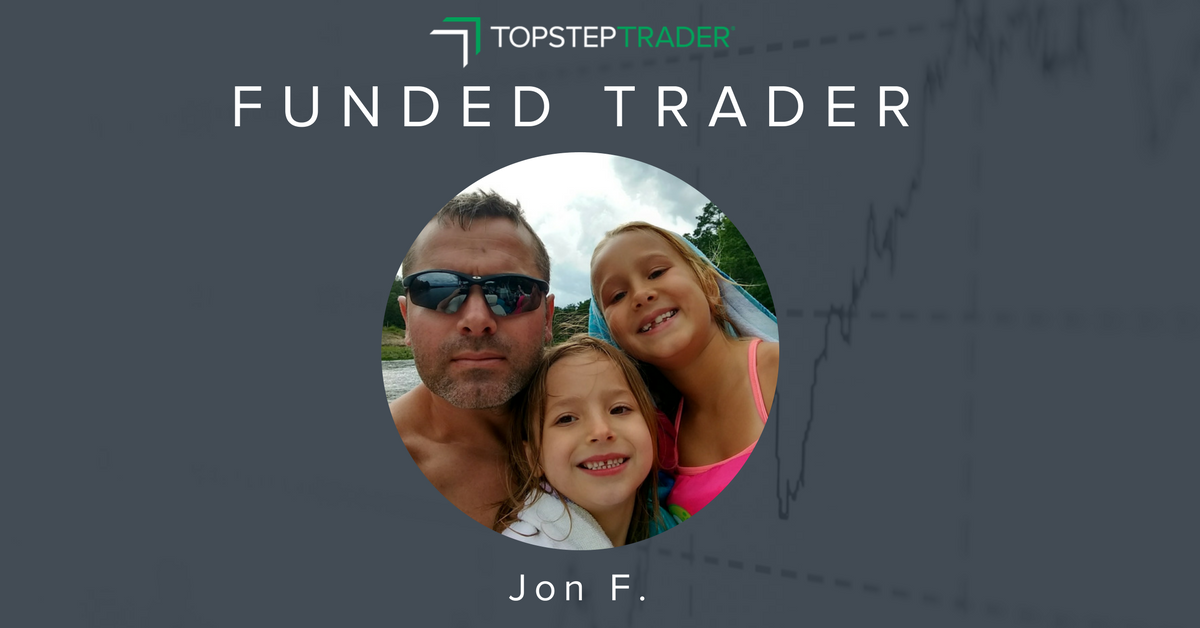 Imagine this: you earn a Funded Account®, and in your first five trading days, you lose $3,127.66. You have a losing percentage of 80% and you are now just $1,372.34 to your Trailing Maximum Drawdown.
What do you do? Do you stick to your strategy or start taking long shots to dig yourself out of the hole?
That's the situation that Jon F. in Hot Springs, Arkansas found himself in. In fact, at his lowest point, Jon got just $620.88 away from his maximum loss before turning his account around.
He was able to stay in the game, and dig himself out of that hole.
On April 4, more than 25 days into his Funded Account, he gained $5,236.80, taking his equity balance to a new high. Two weeks later, he made $4,391.56 on April 24. Now, his account is sitting pretty. Here's how he did it.