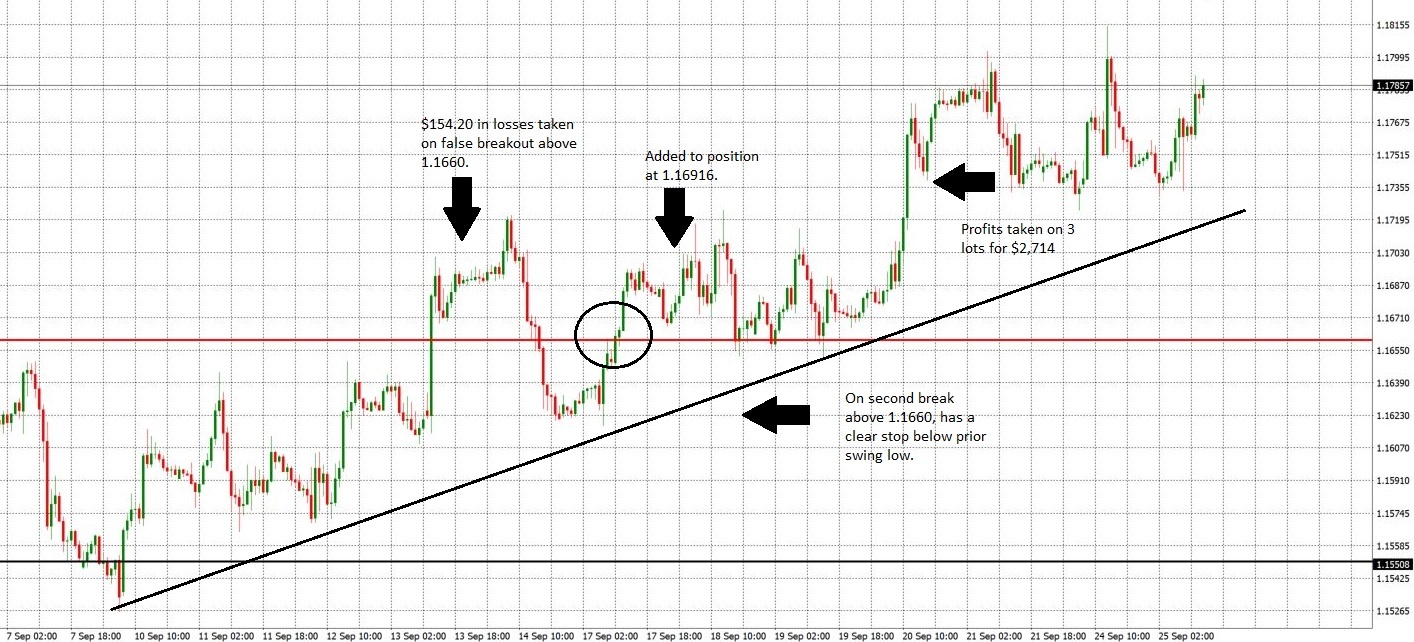 Imagine being in one trade over four days, watching your P&L go up $1,000 to even, back to up $1,000 to even as the market gyrates 40-50 pips over hours. Your long bias is still valid, so you sit in the trade, waiting for things to play out.
To compound matters, add that the last time the market did this, it was a false breakout that caused you to lose some money.
That's the scenario that Gabriele T. from Italy found himself in last week when he was long EUR/USD after it broke out above 1.1650. Yet Gabriele was able to be patient and let the trade work out, a decision that ultimately helped him profit $2,700.
In this week's The Trade, we break down the market setup and what Gabriele did so right.