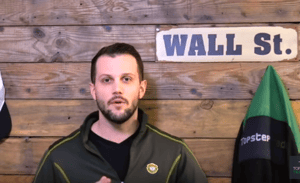 Paul Tudor Jones has made his living picking trend reversals. He considers them low-risk opportunities. You may get cut five or 10 times, but with diligence, you can also catch huge moves.
One of our funded traders, Trisha B., did just that — shorting Crude Oil when it hit contract highs near $70 per barrel. In this week's episode of The Trade, Coach Dan Hodgman takes a look at that trade and goes over some of the mental fortitude that Tricia had to exhibit to ride the trade for more than $1,000 in profits.
---
Are you tired of risking your money in the markets? Trade ours!
---