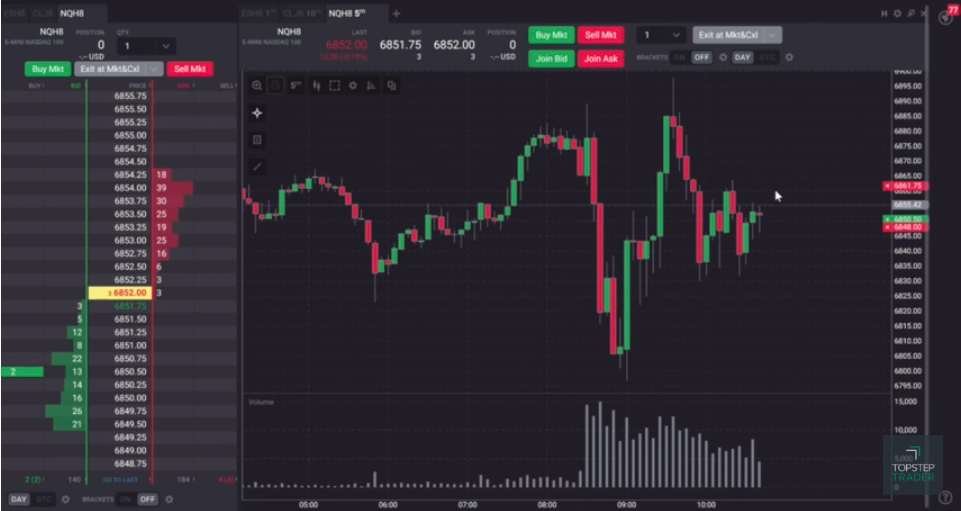 In the latest episode of our new trading segment, The Trade, Performance Coach Dan Hodgman takes a look at a successful Nasdaq futures (NQ) trade by Russell B. from Minneapolis, Minnesota. Russell's style is a little different than the other two trades that we've covered. He tends to be short-term minded and keeps very close stops — more of a scalping type trader than a position trader.
Given that his style is a little different, Coach Hodgman talks about what someone who is more of a scalper should think as they put positions on. Russell's risk in the trade was 2.5 Nasdaq points — $100 on a 2-lot. His target was more than 10 points higher, and he was able to eek out a $440 gain in less than 5 minutes.
Check out the rules we learn in this week's segment.