The best part about trading being 23 hours a day is that it can present opportunities at any point in the day. For many traders that trade futures part-time, that means that the market is there when you have the time to dedicate.
But you still have to think through your trade. And in this episode of The Trade, Coach Dan Hodgman breaks down a trade by funded trader Evan L. in Colorado. On June 18, as rumors of tariff and trade disputes stirred, Evan took a short position in the Nasdaq. In that trade, Evan made more than $1,500 in real profits.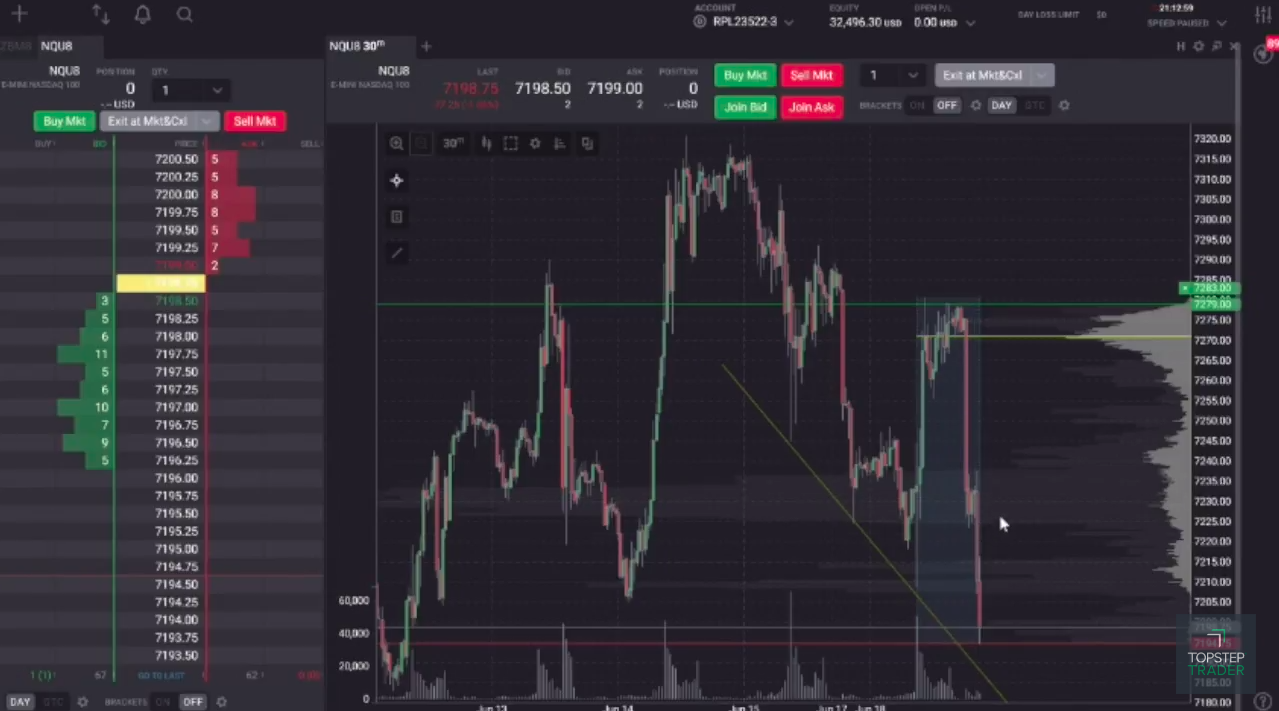 As Coach Dan outlines, everything that Evan did, he nailed spot on — from his use of market dynamics to a target that matched perfectly with major trend lines. In one of his more in-depth analysis, Coach Dan also breaks down other levels in play, as well as additional places that traders would have be "right" to take profits.
NOTE: If you'd like to take a deep dive into the Nasdaq, check out our Limit Up! interview with former Nasdaq CEO, Robert Greifeld.