With volatile markets, traders are able to take advantage of some big moves, without having to take on more risk. In this latest episode of The Trade, Performance Coach Dan Hodgman talks about a trade by Alexander K. (Latvia) put on. This trade is unique in a couple of ways.
First, the fact that Alexander had the patience to ride this for $5,000 in profits is unusual. That tells you something about the psychology of choosing a target and then sticking with it when the trade moves in your direction.
Second, Alexander sold Crude Oil at the lows of the day. Oftentimes, inexperienced traders will look to buy the market at the lows, letting it make lower and lower lows and then puke out the position. Instead, Alexander did the opposite. He didn't fight the market and sold at the lows of the day, capturing a $1 move. By trading 5 contracts, that equated to $5,000 in profits.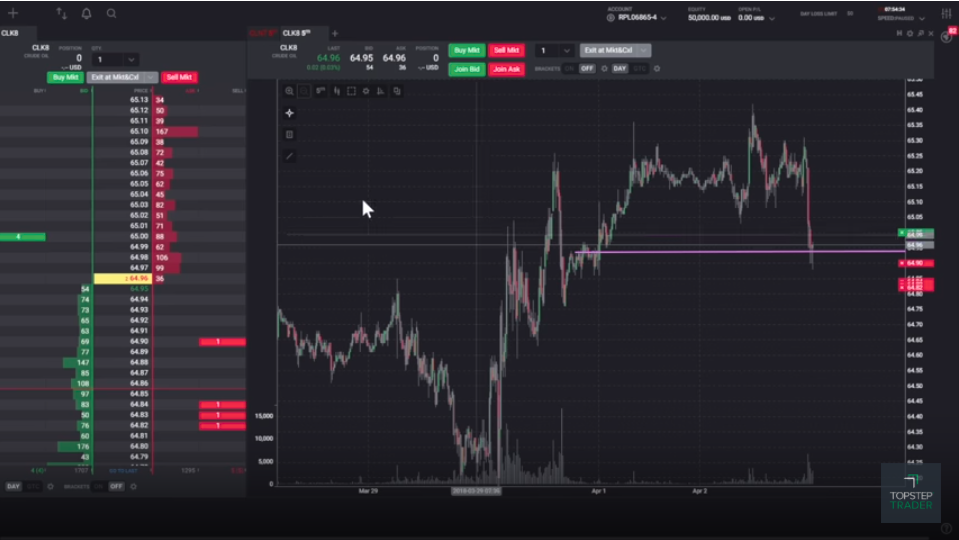 But the best part of Alexander's trading was that he did this all with a personal daily loss limit of $400. Think about that risk / reward ratio: he has the opportunity to make more than $5,000 in a day without worrying about losing more than $400. It will take him 12 max losing days to give back that $5,000 in profits to the market. Those are the types of risk / reward setups that enable long-term success.
Here's how Coach Dan breaks down Alexander's trade.