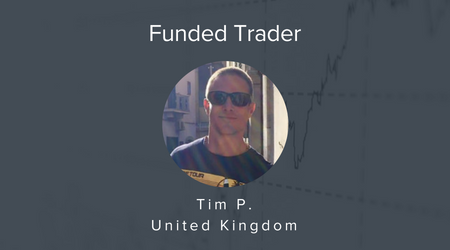 What do you see when you look at a price chart? Tim P. in the United Kingdom, TopstepFX's latest funded trader, says that he sees human emotions. At first, he wondered at the ticker symbols as the crossed his television screen. But as he learned more, he was drawn to the psychology of trading.
"The financial side doesn't really interest me as much as the prospecting," says Tim. "You can track human emotions on a chart."
So what does this student of human nature have to say about trading? Here are a few of his insights after almost 11 years as a trader.