The British Pound took off last Thursday after French President Emmanuel Macron said that the terms of Britain's proposed exit from the European Union could be amended. This was great news for the ailing British currency, and also for two of our funded forex traders, Johnny P. from Canada and Gnasso T. from Italy, who each racked up more than $4,000 that day riding the Pound higher.
---
---
Letting Your Winners Run
What made these trades so successful, is that Johnny and Gnasso both held onto their trades until the nature of the markets changed. Presumably they also used trailing stops, which ensured that they would keep much of their profit even in the event of a sudden reversal.
Johnny got into the action by selling the Euro against the Pound: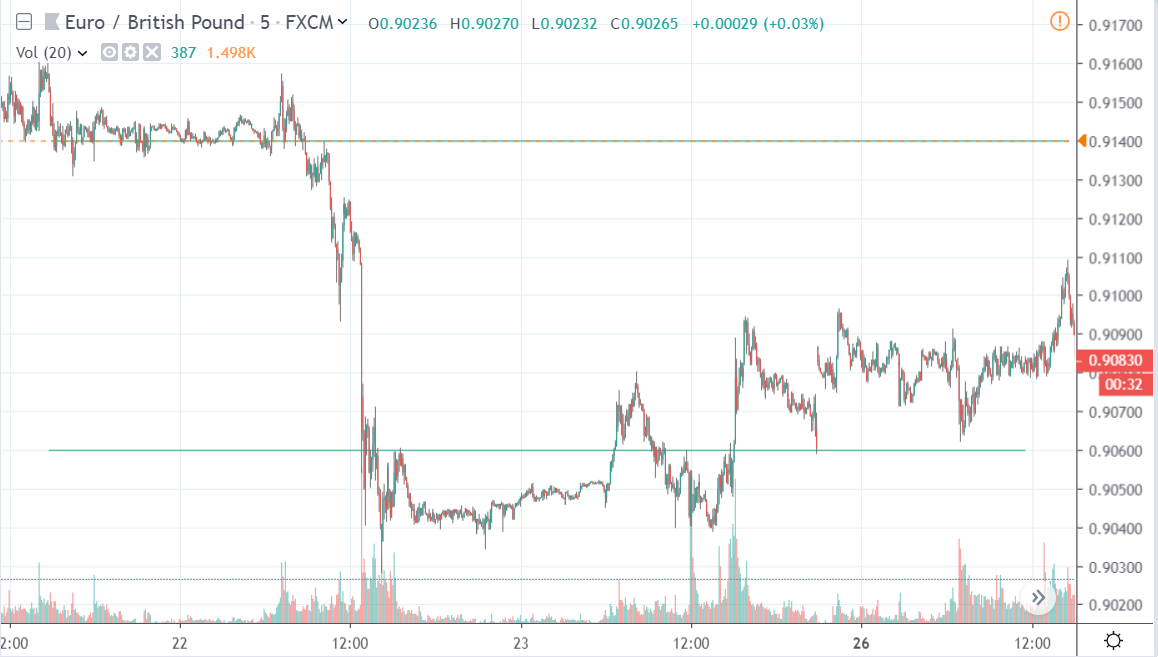 While Gnasso made a similar trade, buying the Pound against the Yen: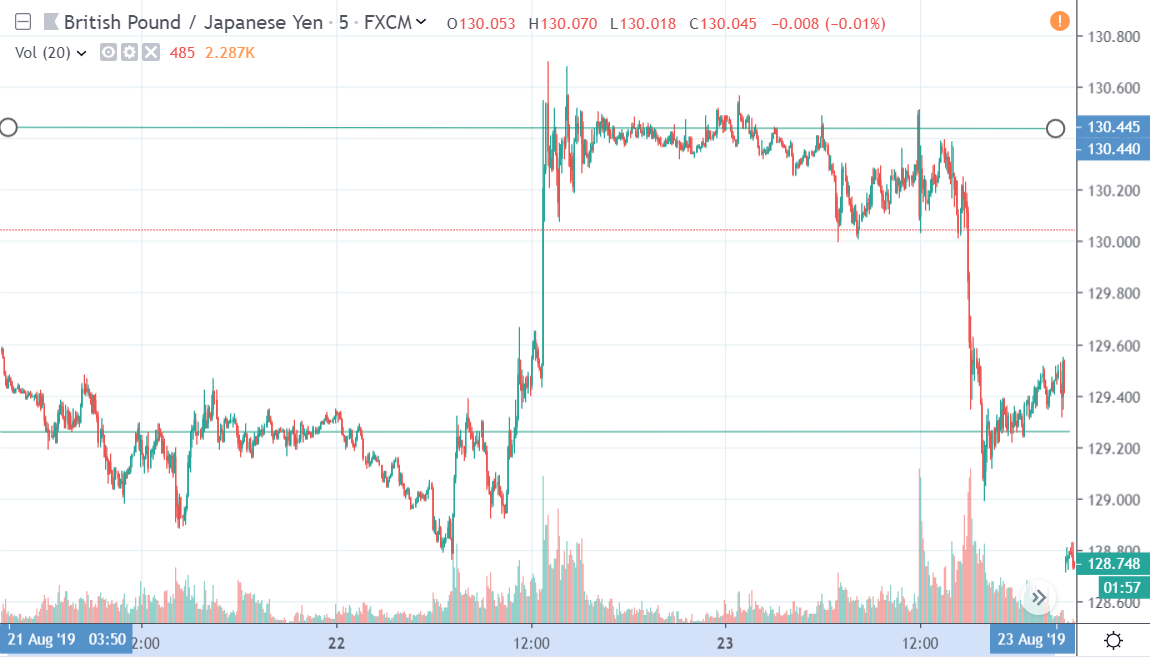 You'll notice that the Pound's move to the upside did eventually reverse course. This is why it is so important to protect your profits objectively with something like a trailing stop. Until the Brexit situation is resolved, the Pound will continue to be volatile and abnormally sensitive to headlines.
Anything seen as a possible compromise between the U.K. and E.U. will send the currency higher, while news hinting at a no-deal Brexit will hammer the Pound (as we saw this week when Prime Minister Boris Johnson announced a suspension of Parliament).
Congratulations again to Johnny, and Gnasso — hopefully you guys continue to trade smart and make the most of these wild currency moves.