To say that last week was a busy session for forex would certainly be an understatement. The "will they, won't they" saga of Brexit continues to go nowhere—and consequently, the Pound Sterling has been getting absolutely hammered since the beginning of May. Oh, and did we mention that British Prime Minister Theresa May announced her impending resignation on Friday?
Currency markets are extremely volatile right now, which means there are some great entry points for traders who know how to manage their risk. With this in mind, we'd like to give a quick shout out to three of our Funded Traders who stayed smart and made some great trades last week off the Brexit madness.
---
---
First, a look at the chart...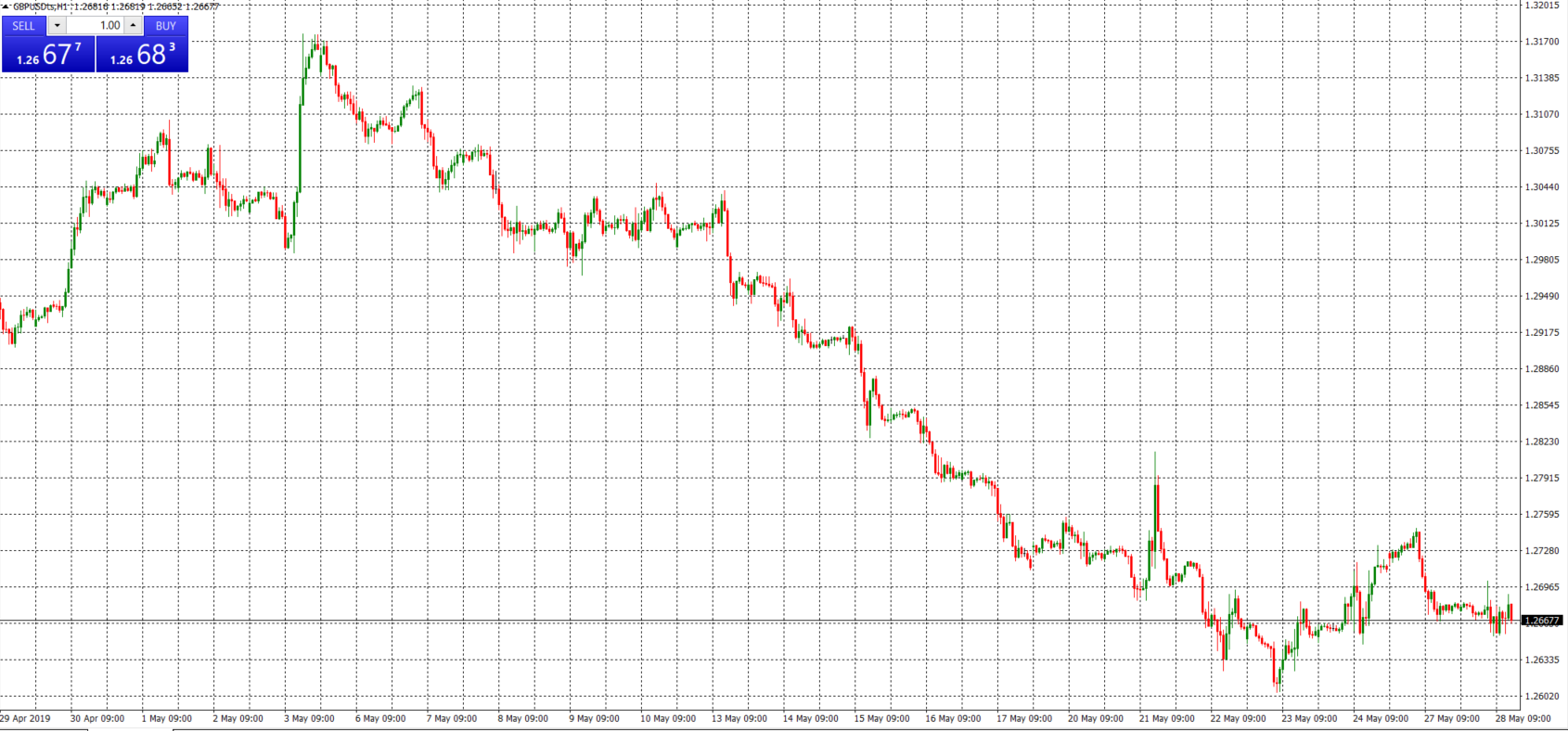 fig. 1: GBP/USD 4/29/2019-5/28/2019
Obviously, you don't need a doctorate in economics to interpret the chart above. We took a deep dive into the Brexit situation in yesterday's blog, but basically, the Pound is getting its butt kicked due to the confusion surrounding the UK's future in the European Union. On the bright side, several of our Funded Traders took full advantage of this downward trend. For instance:
Jacqui from Maryland takes GBP short for big winner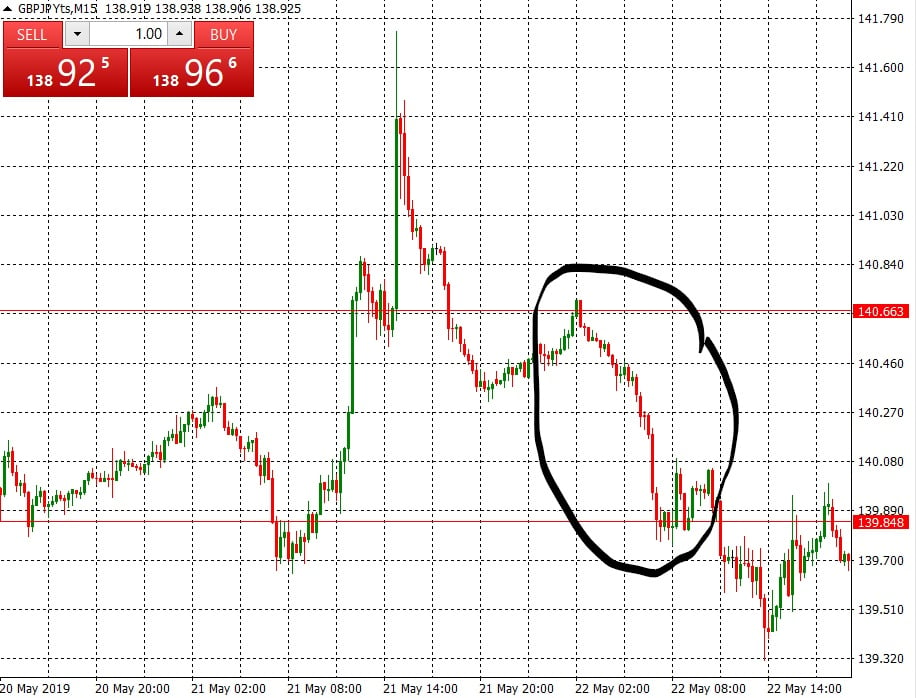 fig. 2: GBP/JPY 5/20/2019-5/22/2019
Honestly, it just doesn't get too much better than this. Jacqui saw the first big upswing stall out, then pounced after seeing the second, weaker rally lose momentum. Best of all, Jacqui stayed disciplined and got out of the trade on the first substantial pull back. This is a textbook trade that he took for over $2,400. Nice job, Jacqui!
NOTE: You can read more about Jacqui and his 3 tips for becoming a more resilient trader in this interview we did with him last year.
Riccardo defies trading gods, books profit long GBP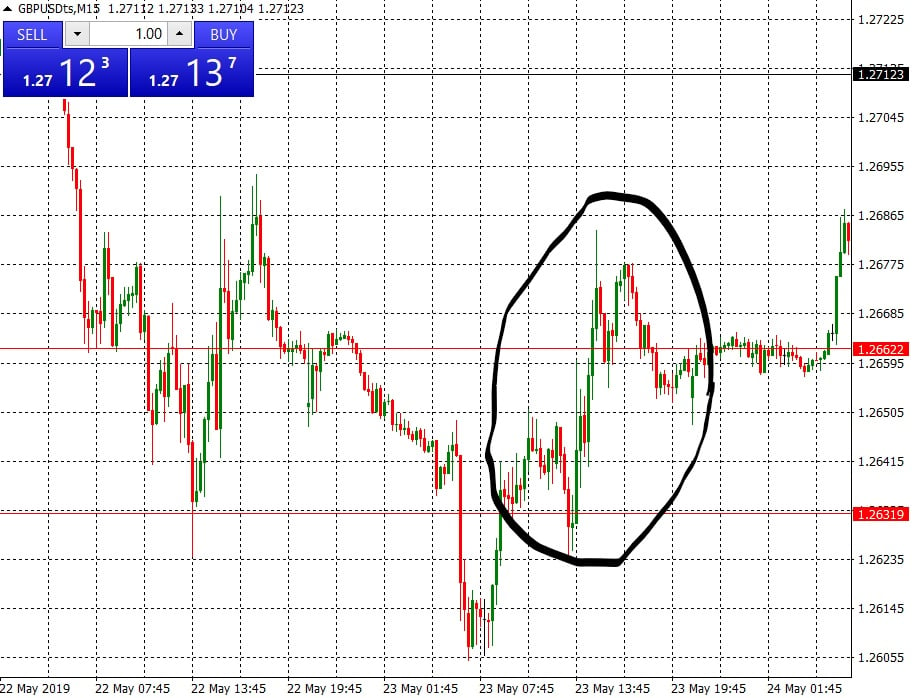 fig. 3: GBP/USD 5/22/2019-5/24/2019
Clearly, the play this month has been to be short the Pound against pretty much any other currency you can get your hands on. However, there have been a handful of pullbacks, and a few of our traders with cast iron stomachs got paid.
Case in point, check out this gutsy trade from Riccardo who saw the Pound fail to reach the previous lows and caught a sweet upswing to the tune of $600. Congratulations, Riccardo! You're a braver man than I.
Pietro unfazed by head-fake, rides trend back down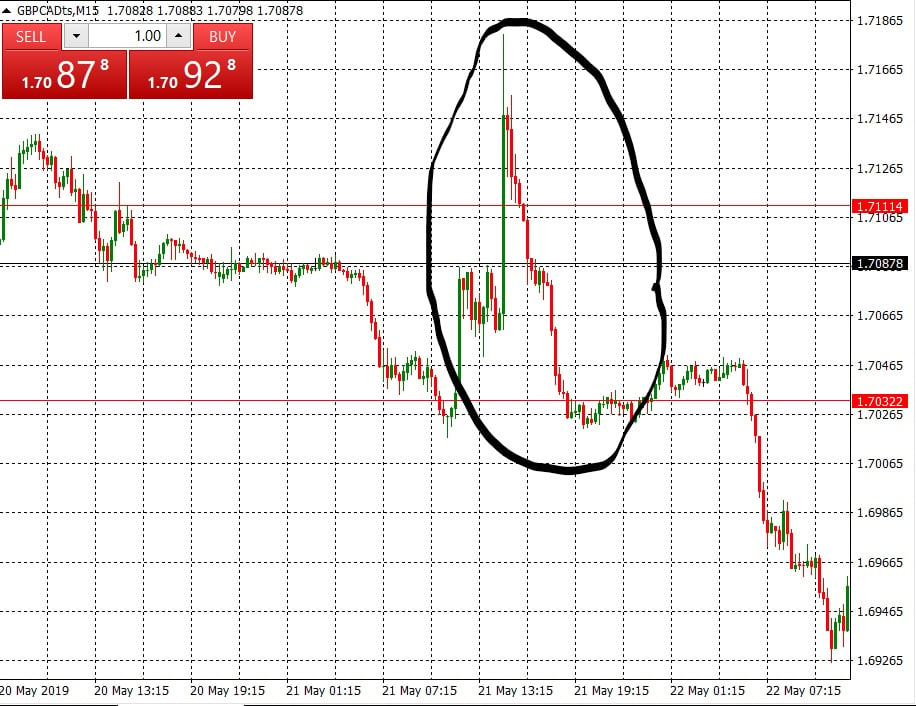 fig. 4: GBP/CAD 5/20/2019-5/22/2019
What I love about this trade is that Pietro didn't blindly fade that big rally. He stayed patient, waited until the market showed clear signs of a turn-around, then jumped in and rode the trade all the way back to the original resistance level. That's $640 in the bank without taking a lot of heat. Good show, Pietro!
Congratulations again to all of our Funded Forex Traders that put up big numbers last week. Remember, there's a whole lot of fresh news coming down the pipe, so let's control our emotions, stick to our strategies, and take what the market is giving.
Feel free to brag about a great forex trade you made (or bad beat you endured) in the comments.