In the latest episode of our new trading segment, The Trade, Performance Coach Dan Hodgman takes a look at a successful Nasdaq futures (NQ) trade by Russell B. from Minneapolis, Minnesota. Russell's style is a little different than the other two trades that we've covered. He tends to be short-term minded and keeps very close stops — more of a scalping type trader than a position trader.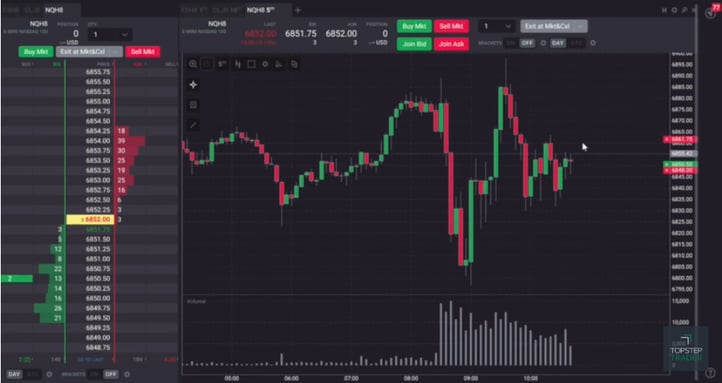 Given that his style is a little different, Coach Hodgman talks about what someone who is more of a scalper should think as they put positions on. Russell's risk in the trade was 2.5 Nasdaq points — $100 on a 2-lot. His target was more than 10 points higher, and he was able to eek out a $440 gain in less than 5 minutes.
Check out the rules we learn in this week's segment.
Here are Dan's three insights:
Rule 1: Don't marry your position. If the market doesn't act right on the timeline you defined before you entered the trade, get out.
Rule 2: Keep your stop close. Russell took a trade in the middle of the morning range, looking for a re-test of the high (perhaps triggered by increasing volume). That's fine, but what you don't want to have happen is to take this trade and then put your stop 15 points lower at the point of major support.
Rule 3: Don't be afraid to get out of a profitable trade early. Russell's target was hit very early, but Coach Dan reminds us that you shouldn't let a good trade go bad and that you can always pull the trigger and get out of the trade if price is a few ticks away from your target. Bulls make money; bears make money; pigs get slaughtered.
Thanks for watching. Leave any feedback, questions or requests in the comments.