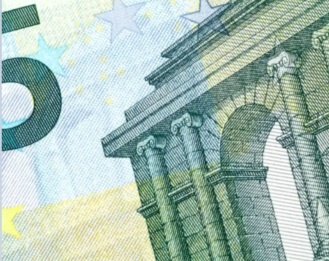 EUR/USD was in a strong uptrend throughout all of 2017, rising more than 14%. The Euro, in general, was the best performing major currency of 2017. What made the move so impressive was that it was somewhat unexpected. As discussed, the U.S. Dollar came into the year on a strong note. However, fears of political instability subsided, Eurozone growth surged, and the European Central Bank (ECB) was forced to begin withdrawing its stimulus.
Those three factors turned the market around.
As the chart below shows, the first major breakout in EUR/USD came mid-April on the weekend of the French presidential elections (April 23) when it became clear that Emmanuel Macron would defeat Marine Le Pen. The market feared Le Pen would ride in on a global wave of populism and might pull an upset – potentially leading the French to exit the EU. That did not happen, and the EUR/USD surged.