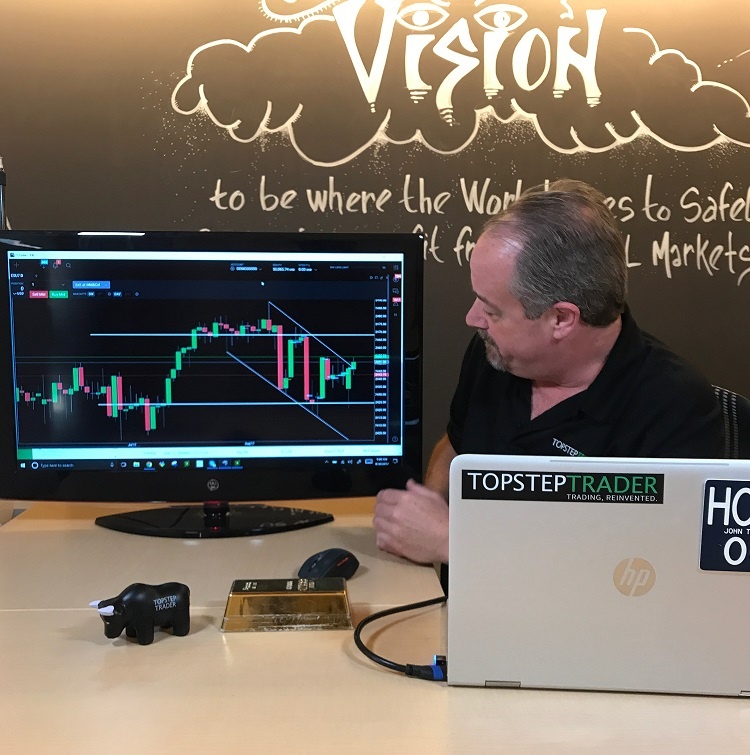 The question of the day yesterday - was Crude Oil's ($CLF8) recent rally going to resume ... or would it fizzle? The early answer seems to be that the rally is fizzling - with the caveat that the EIA's Crude Oil Inventories are coming at 9:30 AM CT this morning. Crude Oil seems to have accepted trading below a key level $57.08 - and is currently trading at $56.95 just after the open.
In other markets, the S&P 500 ($ESZ7) is trading slightly lower - down 2.5 points - after prices sold off 30 points yesterday. That sell off did not help Gold ($GCG8), which remains under pressure. Gold is down roughly $10 this week. Finally, the Euro ($6EZ7) is under a bit of pressure as well, trading towards the lower end of it's most recent range.
Question of the day: Is the S&P's sell off going to turn into a legit pullback - or is this just a momentary pause before prices resume their uptrend?
Here's Senior Performance Coach John Hoagland talking about the markets and what to watch as you trade today.