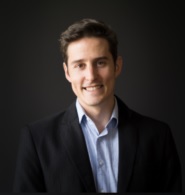 Michael Lewis wrote a best-selling novel about the money pouring into trading technology - and in his analysis, he decried the stock market as being "rigged." There are likely few serious traders or market participants who would agree with that - but sometimes it can feel as though our trades are out of our control. We get slipped, don't get filled or prices "hunt" our stops. In the moment, it can feel like it's us against the trading machines.
So, we brought in Jared Broad from QuantConnect to give us the basics on trading algorithms and quant strategies. Jared describes algos not as malicious all-knowing beings, but as trading rules solidified in black-and-white code that executes no matter what. There's no discretion involved at all. Sometimes that is great - and sometimes it can cause its own problems.
After the interview, our view is that quant investing is only going to grow in prominence. But it's not going to squeeze out the little guys. We're largely competing on different timetables and in different ways. Check it out, and be sure to subscribe to Limit Up on iTunes, Google Play or Soundcloud to get the fresh episodes each week delivered to your inbox.