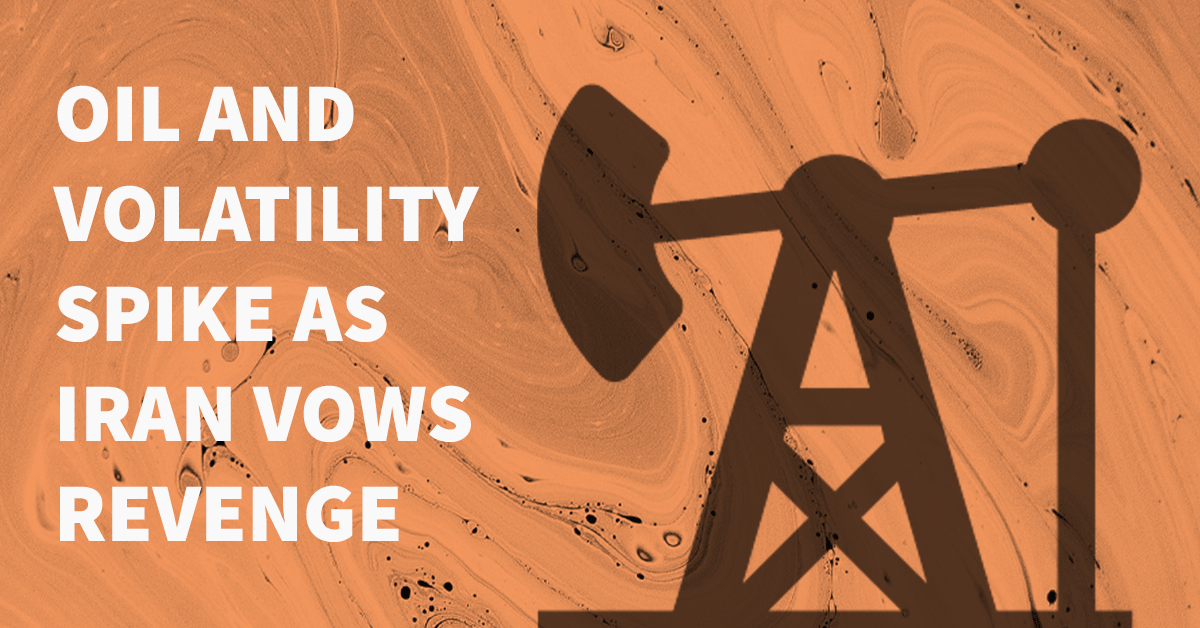 Just yesterday, we were celebrating market highs. And then everything changed.
Last night (Chicago-time), the U.S. ordered an airstrike that took out a top Iranian general who, by most accounts, was very dangerous, but much beloved by Iran. Iran vowed that it will revenge the death, while the U.S. and its allies in the region are taking measures to minimize any potential retaliation.
And markets are responding in kind. February Crude Oil ($CLG0) and Gold spiked—as you could imagine. Crude Oil is up 3.7%, or $2.25, at writing, while Gold gained 1.4%, or $21. Simultaneously, the budding tension caused traders to sell off equity futures in favor of the perceived safety of U.S. Treasury Bonds.
Regardless of what happens today, the landscape shifted... at least for now. Here's what you have to know and, more importantly, what you have to do.