At the start of yesterday's trading session, markets gave us a classic example of why we don't hold positions past 3:10 PM CT - when settlement starts - until they reopen at 5 PM CT. The short answer is: liquidity. We only want to trade futures during the most liquid times of the day.
Between when the market closed and when it opened - following the North Korean missile - prices in the S&P 500 ($ESU7) dropped 20 points within 5 minutes of reopening. If you were long two lots, that's a $2,000 move that would bypass any of your stops or other orders. The chart of the Emini S&P 500 is below as seen in TSTrader.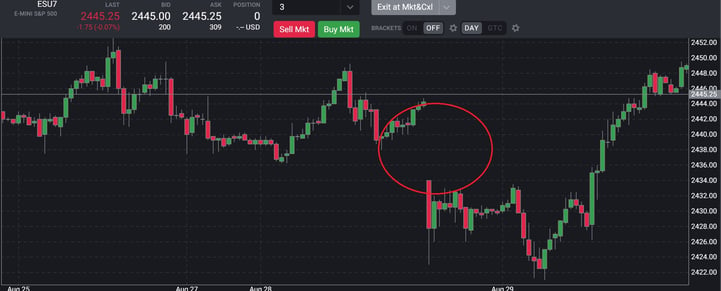 Let's take a look at other markets that were equally as impacted. The Japanese Yen ($6JU7) gained nearly 30 points in the first few minutes after reopening - a move on two lots of $750.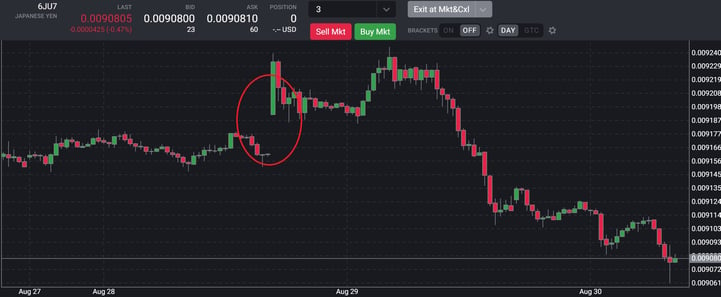 The U.S. Treasury Bond ($ZBU7) gapped open and was quickly trading a handle high - another $2,000 move on two lots.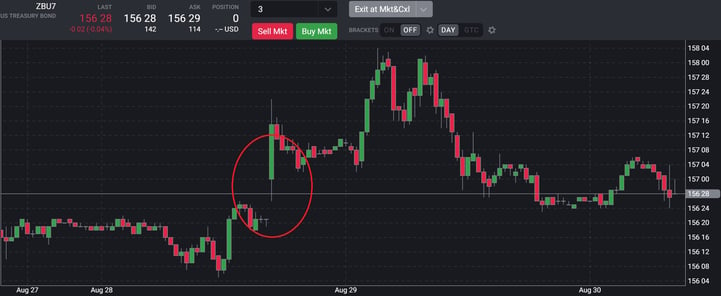 While there's no denying these would be a gift from the trading gods if you were on the right side, the fact is that it's completely out of our control as traders. There's nothing we can do - except to only trade during times that are the most liquid.