Silver is sizzling. The white metal is on a four-day 5% rip and moving to its best levels since February. Yet, it still lags gold by a large margin and the ratio of gold prices to silver reached 20-year highs. Can silver continue to play catch up? At least one whale of a trader in the futures market seems to think so.
---
---
Wild Ride for Metals
The latest rally in silver is part of a roller-coaster year for the metal. Prices were more than $17 an ounce in June 2018 before falling to a low of $14 in November, before moving up again to more than $16. Then a three-month drop sent silver to $14.25 until the recent 12.3% rally towards $16 (see figure 1 below).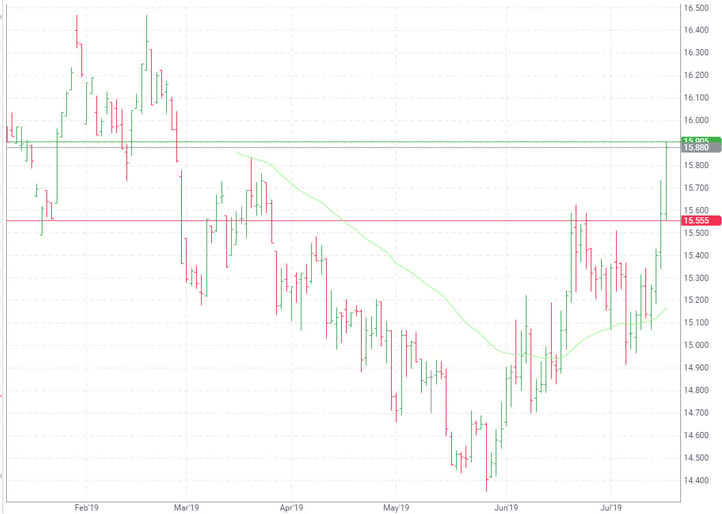 Figure 1: Silver Futures (SI September) Daily Chart
The recent rally in silver is being attributed to broader gains in metals and signs of increased interest in the metal among individual investors. For instance, inflows into Silver Exchange Traded Funds (ETFs) totaled 60 tons so far in July, according to a research note from CommerzBank.
The four-day rally in Silver comes after a whale made a splash in the metals market last week. According to a piece on Goldmoney, Commitment of Traders (COT) latest report shows an unusually large amount of long silver contracts among large banks or major producers, which are normally short the metal against long speculators. The authors believe that one "whale" has taken a large bullish position:
"The long position probably began in March 2017... we can see that as of 2 July (the most recent COT figures) the swing is nearly 50,000 contracts. That is an indication of the long position of our large trader, accounting for over 20% of silver's open interest. Since each contract is for 5,000 ounces, it represents as much as 7,775 tonnes, which is 28% of 2018's global mine production of 27,550 tonnes."
But Can Silver Match the Gains in Gold?
Now silver is trying to catch up to gold. The yellow metal is up 11% in 2019 and, a few weeks ago, reached six-year highs. At that time, the ratio of gold to silver prices moved to more than 90. It was the highest level of gold to silver since the all-time records more than 25 years ago. According to BullionVault, "The Gold/Silver Ratio traded higher than its current level of 90 ounces of silver to 1 ounce of gold on just 237 days between 1990 and 1993."
Expressed another way, Figure 2 shows the price difference between the SPDR Gold Trust (GLD) and iShares Silver Fund (SLV) over the past ten years. GLD was 3X greater than SLV eight years ago. The share price, which represents ownership in the metal through a fund, is now almost 10X higher.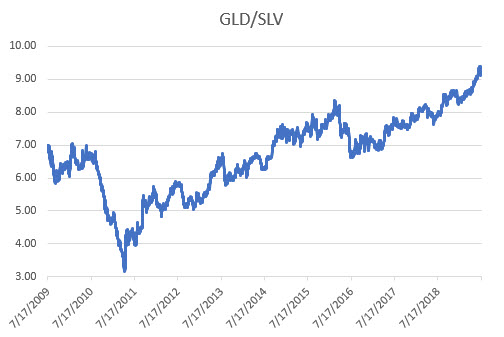 Figure 2: Gold/Silver Ratio (as measured by SLV and GLD ETFs) Over Past Ten Years

Only time will tell if Silver's recent rally is sustainable. With respect to gold, it certainly has a lot of catching up to do. Now, with the signs of increased interest from big and small investors, the big gap between the two metals might narrow further in the weeks/months ahead.