Treasury bonds surged during the month of May while the 10-year rallied to its best levels since September 2017. Concerns about the global economic outlook are driving the gains, and those worries are also fueling some speculation that the Federal Reserve will cut rates later in the year. That theory will likely be tested when key jobs numbers and inflation data are released in early June.
Worry over Mexico Tariffs and China Trade Talks
The yield on the benchmark 10-year, which moves opposite to the bond's price, fell to 20-month lows of just 2.16% on the last day of May after the Trump Administration unexpectedly announced 5% tariffs on all goods from Mexico. The tariffs will be increased to 25% by October.
While the Mexican tariffs are intended to motivate Mexico to help prevent illegal immigration to the U.S., they also added to an already stressed outlook for global trade: trade talks with China have not only stalled but the situation overall seems to be escalating. For example, China recently said that it is suspending the purchase of all soybean products from the U.S.
In short, trade concerns are driving a move out of riskier assets like stocks and into safe havens such as bonds and Gold. Figure 1 shows the recent rally in 10-year Treasury futures (ZN) and the multi-month highs at the end of May.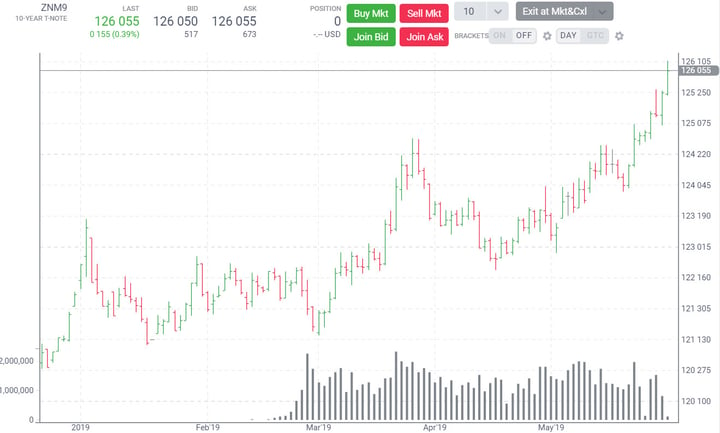 Figure 1: 10-Year Futures (June) Daily Chart
And Then There's the Inverted Yield Curve
So-called "inversion" along some parts of the yield curve lately is raising eyebrows as well. The worry is that the U.S. economy is taking a turn for the worse and, now that some short-term maturities have higher yields than their longer-term counterparts, the inverted yield curve is flashing a recession warning.
For example, the yield on the three-month Treasury was 2.35% at the end of May, while the two-year was just 1.99%. This raises heart rates because some form of curve inversion has preceded every recession since the 1950s.
While some believe the yield curve is predicting a recession, tame inflation data is providing fodder for Treasury market bulls and fueling rate cut speculation as well. The Federal Reserve is more likely to lower rates in periods of low inflation. Recent data showed a core Personal Consumption Expenditures Index (PCE) revised down to 1% in the first quarter from an initial reading of 1.3%. A separate report showed PCE Price Index up 0.3% for April and in line with expectations.
According to the FedWatch tool on the CME Group website, the market is now pricing in a nearly 90% chance of a rate cut by the end of the year. And JP Morgan now says it expects rate cuts at the September and December meetings. The bank says that even two rate cuts might not be enough if Mexican tariffs move up to 25% through October.
---
---
Economic Indicators to Watch
If Treasuries are rallying on the view that a weakening economy and low inflation will force the Fed's hand, that premise will be tested when important data prints in early June:
6/3/19: ISM Manufacturing, Construction Spending
6/4/19: Factory Orders
6/5/19: ADP Employment, ISM non-manufacturing, Fed's Beige Book
6/6/19: Initial jobless claims, Trade Balance
6/7/19: JOBS, JOBS, JOBS
6/11/19: Producer Price Index [PPI]
6/12/19: Consumer Price Index [CPI]
Friday's jobs report probably has the most market-moving potential. Economists expect the report to show the economy adding 190,000 jobs in May after 263,000 in April. The unemployment rate probably held near 50-year lows of 3.7%, while average hourly wages rose by 0.2%. Then key inflation data on June 11 and 12 – PPI and CPI – will be key in shaping rate cut expectations as well.