It's Ken R.'s world folks. We're all just living in it. The E-mini S&P 500 contract is your 2020 Topstep Market Mania Champion. Meanwhile, Ken won the tournament pick'em (and our eternal respect) with an inconceivable, perfect bracket! Read on for the full results, analysis and final leaderboard.
---
---
Championship: ES(-0.74%) def. YM (-1.31%)
It was a sloppy affair all around and it certainly appeared as though nerves got the best of both competitors early. But can we really blame either index? After all, there's no way to simulate the pressure of a Market Mania Final at practice.
Both products started out in atrocious fashion, slumping more than 2% before rallying into Monday afternoon. But from buzzer-to-buzzer, the ES maintained a slight, yet surprisingly durable advantage over the DOW, and never relented.
The MVP award of the Championship Game undoubtedly goes to the hundreds of securities in the S&P 500 that aren't part of the DOW 30. By definition, this 470-stock "bench mob" made all the difference.
Let's hear it again for the /ES!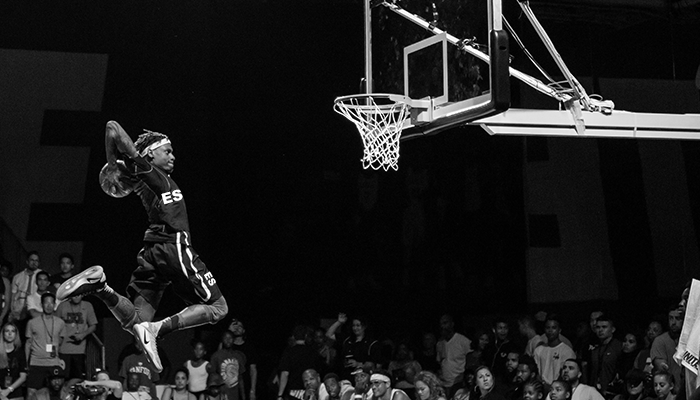 Final Bracket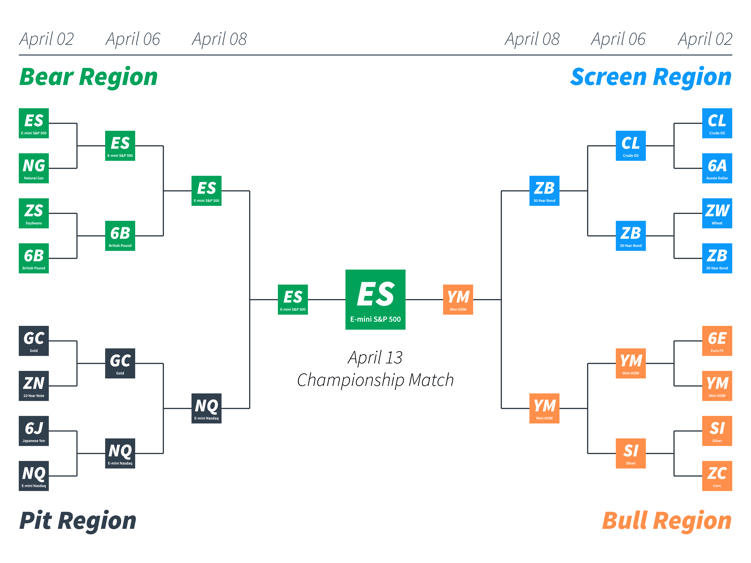 Perfect Bracket Club
Topstep Market Mania 2020 featured 15 matchups. If each game was a coin flip, then the probability of a perfect bracket was roughly 1 out of 32,768.
Did these odds intimidate Ken R.? No. Because Ken R. is ice cold. Congratulations on winning the Grand Prize!
Final Leaderboard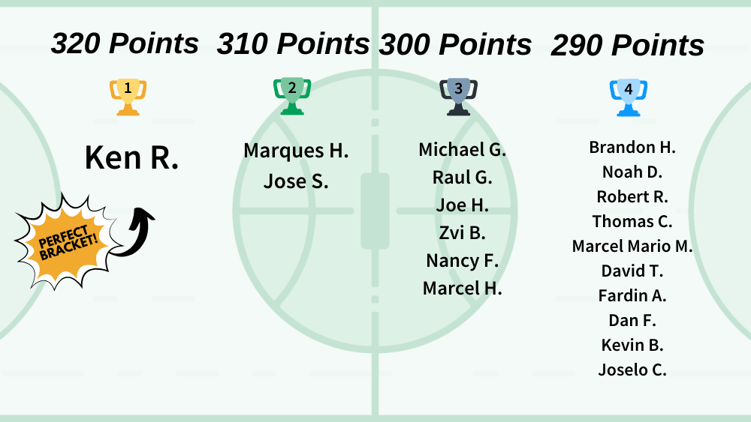 How About the Other Prizes?
Remember when we said we would give away 10 free Trading Combines?
Well, we lied. We're actually giving away 19 Free Trading Combines because we didn't understand the value of incorporating efficient tie-breakers!
If you are one of the contestants listed in the graphic above, we'll be contacting you shortly (likely tomorrow) with more details about how you can claim your prize.
Congratulations to all the winners, and thanks again to everyone that participated. I'm sure we'll bring back Market Mania next year. Ideally alongside some real, live basketball. Stay safe everyone, and trade well!