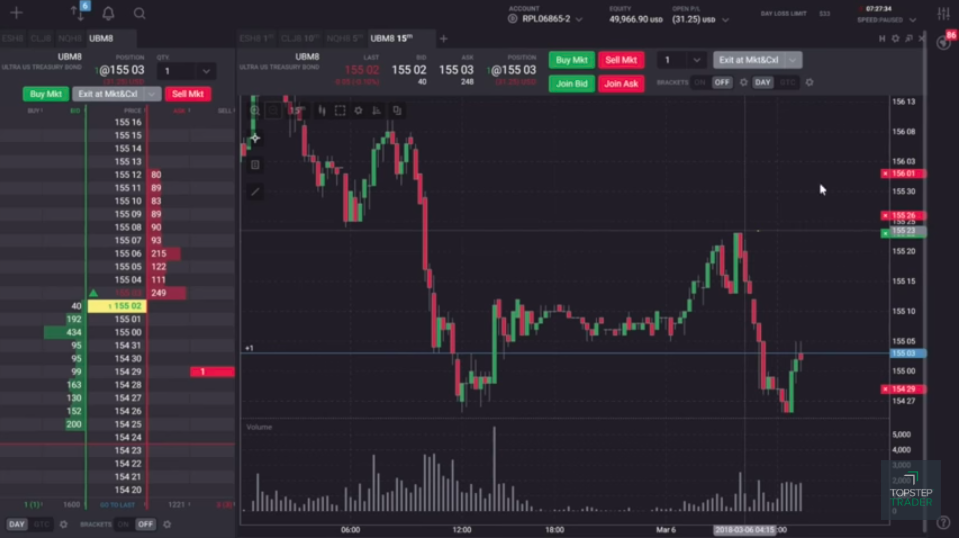 In the latest episode of The Trade, Performance Coach Dan Hodgman talks about one of our funded trader's trades last Wednesday, March 7. The trade occurred right after the ADP Employment Report, a report that showed 235,000 jobs were created in February — more than the 200,000 jobs expected.
One might expect a better-than-expected jobs report to cause a sell off in the Ultra Bond (UBM8) since the market might anticipate that the Federal Reserve will raise interest rates more this year. However, bond prices failed to sell off. That could have been the spark that funded trader Craig S needed to initiate a long.
Some parts of this trade were good, while others may be more questionable. Here's Coach Dan's take on how to trade an event after it happens.