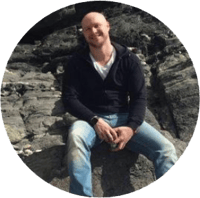 Trading Lessons from Nikita's Success:

Opportunities can come in any market: Unlike Vyacheslav, Nikita did not rely on any one market - preferring to trade everything from currencies to ags to the equity indices. That fit into his trading plan though, which looked at weekly and daily trends.
You can trade frequently, but you MUST be disciplined: Nikita was more active than many of our successful traders (with an average of four trades each day), but he always adhered to a low-risk approach and says that traders must own their own mistakes while trading.
Tight risk doesn't mean low reward:

Though he adhered to tight risk controls, Nikita also put up four of days with gains above $600 each. That helped him pass his Funded Trader Preparation in 10 days, during which he never experienced a daily drawdown more than $225.
---
Nikita - the latest trader to pass a $50,000 Trading Combine and Funded Trader Preparation - believes that rule adherence is paramount to successful trading. By analyzing weekly and daily trends, he finds opportunities regardless of the market.

Though he only had 54% winning trades during his Funded Trader Preparation, he kept his risk controlled and managed to have 70% winning days.

How's that possible, you may ask? His average winning trade was 2.4x his average loser ($194.45 vs. -$82.07).

We keep highlighting the importance of risk / reward - and Nikita's trading shows why it's so critical. As traders, we can't expect to have 100% profitable trades. What we do expect is that our winners outweigh our losers. And Nikita showed that the only way to ensure that happens is with tight risk.

Nikita also avoided the tendency to throw good money after bad. Lots of traders who lose money in one product will want to trade that product again and again, instead of moving on. You don't have to make back money the same way you lost it. Nikita had his largest loss (-$318) in an Australian Dollar trade. Instead of trying to get right back in, Nikita just moved on to another product and managed to salvage the day with $71 in profits.

Well done, Nikita!