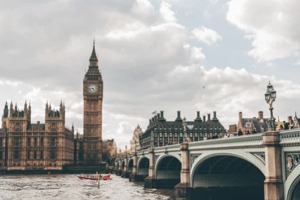 With the prevalence of OTC forex markets, traders can trade forex nearly 24 hours a day, five days a week. But just because the market is open doesn't necessarily mean it presents you with the best trade opportunities. In forex, the best time to trade is when the market is moving. Here are those times and what to look for when trading them.
---
Don't risk your own money trading forex. Trade with TopstepFX today!


---
What to look for in a forex trading session
As a forex trader, you're looking for two key attributes before you enter the market. The first is activity. Activity equates to volume, and volume is good. High volume tends to narrow the difference between bid price and asking price. That means you pay less to enter a trade and are able to get a better shot at executing a trade at the price you want.
The second marker is volatility. Traders need prices to fluctuate in order to make money.
So how can you find a forex session that offers both markers? The key is finding the times where major market centers overlap. Two sessions open at the same time means more traders are trading the same currencies. This typically increase the activity and volatility in both sessions and creates the financial opportunities you're looking for.
When do forex sessions overlap?
To keep things simple, we're going to look at the four most important forex session: New York, London, Tokyo, and Sydney. From April to October, the session times (given in ET) for each are approximately:
New York: 8 AM to 5 PM.
Sydney: 6 PM to 3 AM.
Tokyo: 7 PM to 4 AM.
London: 3 AM to 12 PM.
Daylight savings time in winter months causes a shift in open times:
New York: 8 PM to 5 PM.
Sydney: 4 PM to 1 AM.
Tokyo: 6 PM to 3 AM.
London: 3 AM to 12 PM.
Overlapping sessions include:
Tokyo and London from 3 AM to 4 AM April through October.
Sydney and Tokyo from 6 PM to 7 PM April through October.
New York and London from 8 AM to 12 PM year round.
The overlap for London and New York is one of the best trading times because these sessions account for over 50% of all forex trades.
Other factors that impact activity and volatility
While overlapping sessions usually create favorable trading opportunities, they aren't the only things you want to pay attention to. Forex can also see more action when government reports and official economic news are released. Depending on the pairs you trade, you may want to keep an eye out for when central bank announcements, CPI and employment figures will be.
But be careful, release of economic data can cause extreme volatility. So much, in fact, that TopstepFX requires traders in Trading Combine® Step 2 or a Funded Account to be flat for one minute before and one minute after the release of reports that list the currencies they trade. (Read more details here.)
On the other side, make sure you know when any holidays are that may impact trading as well. If you are trading the Australian and Japanese sessions, it's important to know when Japan is away on holiday — that will cut liquidity in half.
Developing a forex trading plan that takes advantage of overlapping sessions and tracks key economic releases is a good first step towards success. For additional insights, check out this recent interview with one of our funded traders.
---
Do you think you can join Jacqui in a Funded Account? Start trading now.