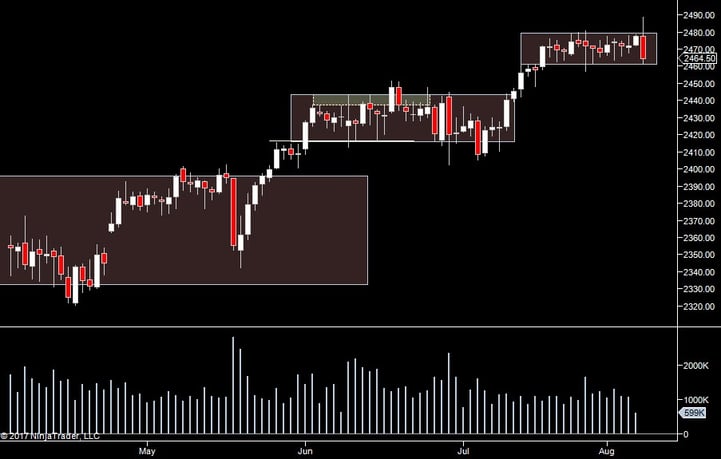 A big day yesterday - so there's still plenty of traders there. Back to the range though. Hard to have any bias on a day after such a move but as we are at the bottom of the range , we should work our way to the top.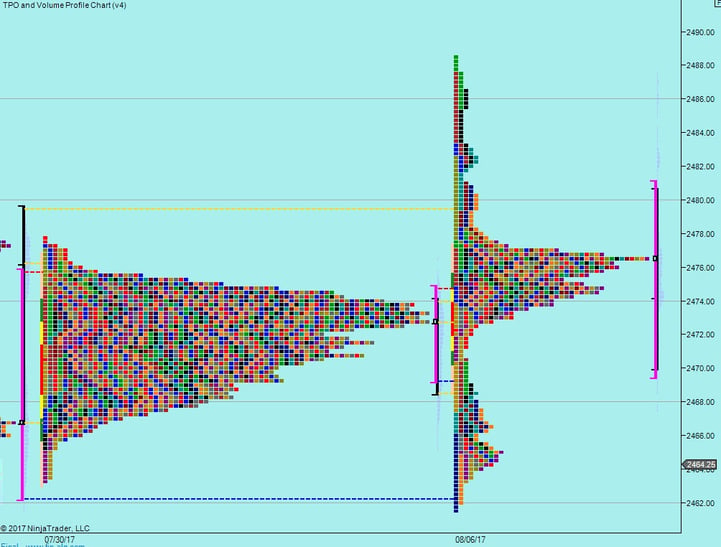 I wouldn't read anything into the weekly profiles, the large distribution in the middle is just one range day.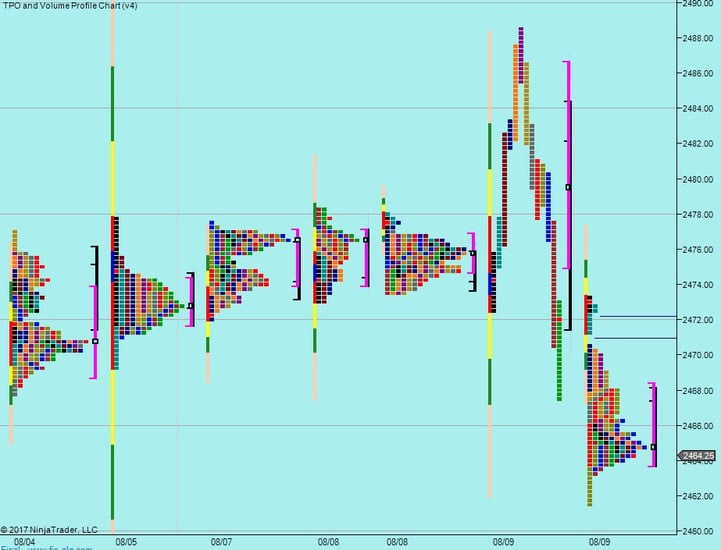 Not much to read into the daily profiles either. I'll be looking for a reaction at yesterdays low but the
value area
doesn't count for much as we never really traded one area for long yesterday.
Plan
- Open mind today
- Look for continuation up as we are at the bottom of the range
- Look for a reaction at yesterdays low
- Other than that, look to see if we get decent volatility again and go with it, whichever direction
- Don't force it, if the volume/volatility is low
Weekly Numbers

Range - 2461.50 -> 2488.50
Value - 2469.50 -> 2481
Daily Numbers
Range - 2467.50 -> 2488.50
Value - 2471.50 -> 2486.50
Globex - 2461.50 ->2473.25
Settlement – 2472.75
Long Term Levels - 2178.75, 2129.50, 2099.75, 2084, 2078.75, 2000.75, 2400