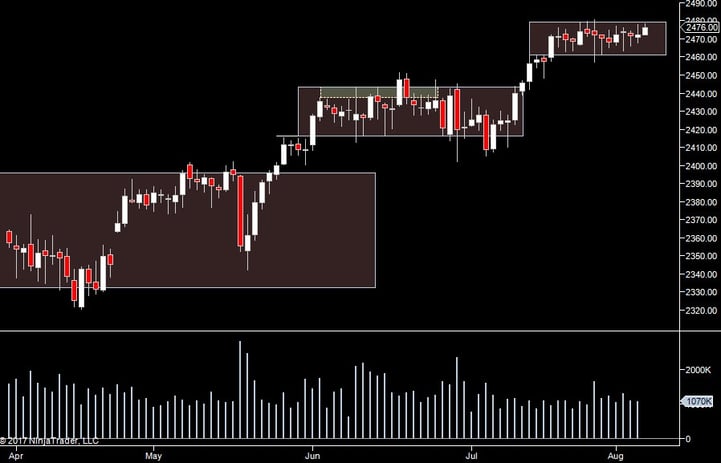 Still sticking in the overall range, close to the top right now so on the lookout for headfakes today before we roll over.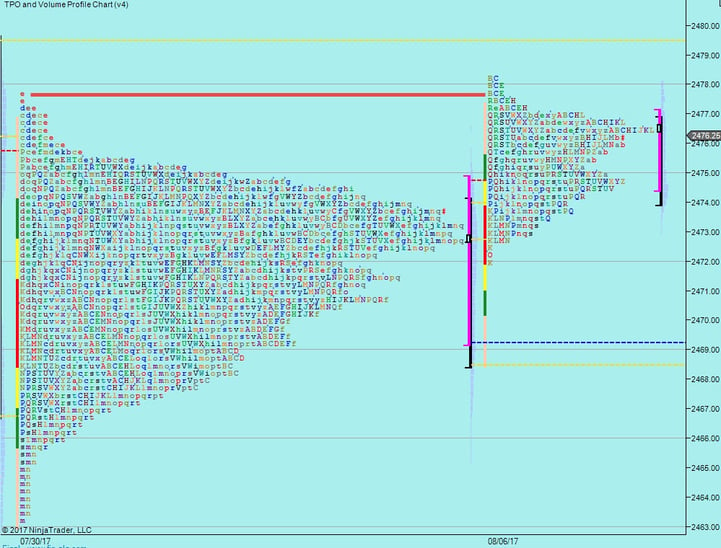 We popped last weeks high by a couple of ticks. It's held so far, no reaction either way.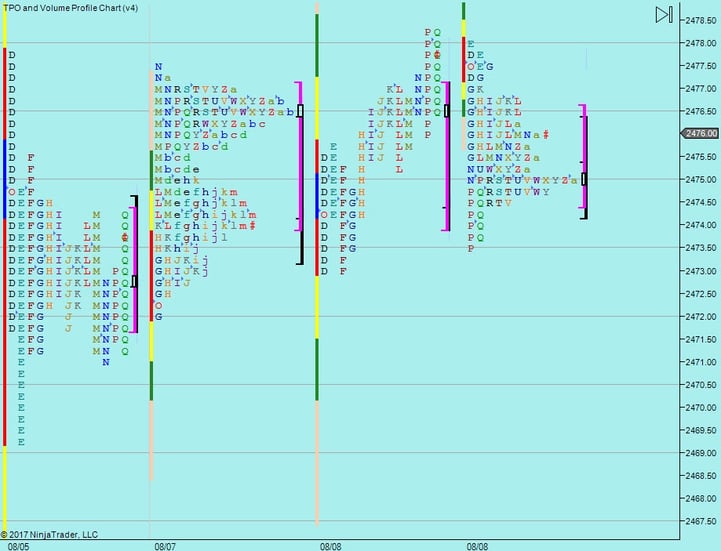 A pretty dismal day today. Typical summer time action. Look out for volume dropping more today. Typically, we'll go down to 800k and below in the summer time. The action hasn't been that bad this summer relatively speaking, I think it may be time to think about abandoning the S&P for a few weeks. The next few days action should be our guide.
Plan
- Look for an early trade
- Watch out for low volume/indeterminate day
- Be aware of headfakes on any moves outside the range updside
- Look for fades outside of the bulk of last weeks action 67.25 -> 75.50. Obviously that's within the overall range and it would be better if we could probe outside 61-79.50 but we couldn't get there last week so....
- No trades in the middle - unless off
overnight high
/low or one of yesterdays levels
Weekly Numbers
Range - 2463.25 -> 2477.50
Value - 2469.25 -> 2474.75
Daily Numbers
Range - 2472 / 2473 -> 2478.25
Value - 2474 -> 2477
Globex - 2473.50 ->2478
Settlement – 2477.50
Long Term Levels - 2178.75, 2129.50, 2099.75, 2084, 2078.75, 2000.75, 2400