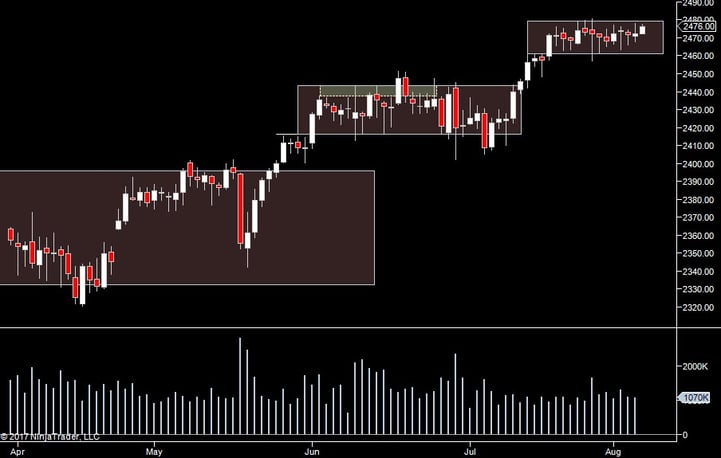 We are still happily trading the range - I have the range at 61-79.50 but it's more art than science - so around those areas.

Settlement on Friday was 1 whole tick away from Thursday settlement. So this is all pure intraday speculation in my opinion.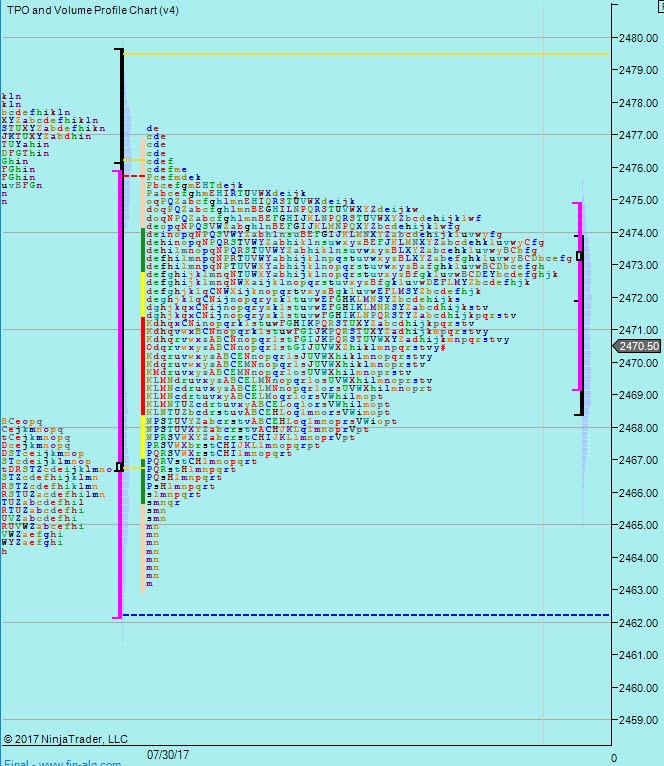 Last weeks profile shows we traded a couple of
points
within that each side, it is very evenly distributed. So it seems traders like trading here.
I think the
value area
is a bit misleading, most of the action was from 67-75 last week.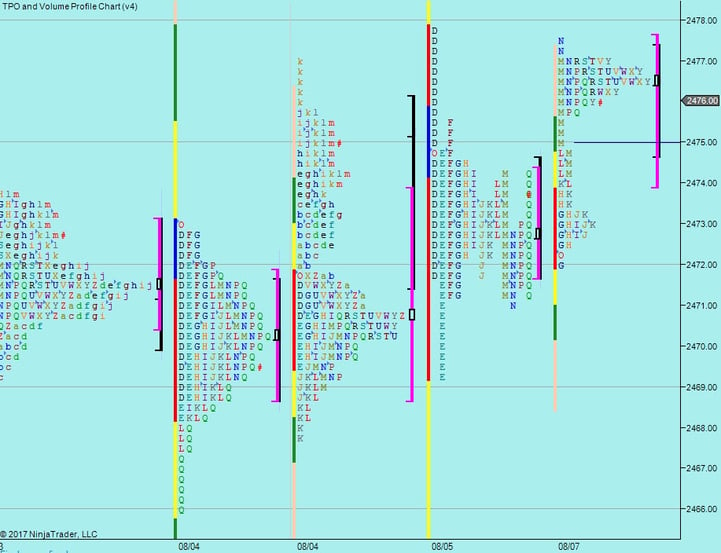 We had some initial volatility on Friday, which does highlight the need to change approach during the summertime.
We hit the top of the range early on, then
reversed
down from there and after that was
chop
.
Going in to today - we hit the top of the range overnight, so we might not see a test into the day session
Plan
- Look for an early trade
- Join any moves to the downside as the range high has been tested
- Look for fades outside of the bulk of last weeks action 67.25 -> 75.50. Obviously that's within the overall range and it would be better if we could probe outside 61-79.50 but we couldn't get there last week so....
- No trades in the middle - unless off
overnight high
/low or one of yesterdays levels
Weekly Numbers
Range - 2463.25 -> 2477.50
Value - 2469.25 -> 2474.75


Daily Numbers
Range - 2467.25 / 2469.25 -> 2477.75
Value - 2471.75 -> 2474.25
Globex - 2472 ->2477.50
Settlement – 2472
Long Term Levels - 2178.75, 2129.50, 2099.75, 2084, 2078.75, 2000.75, 2400