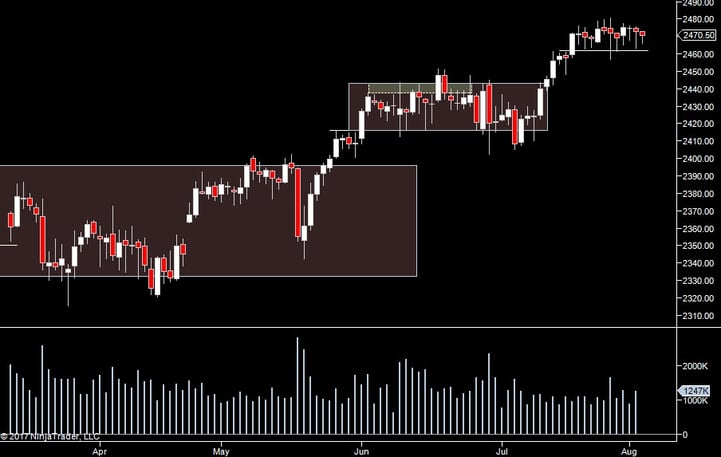 Market still in the same range, it'll break at some point of course but until it does - same rules apply!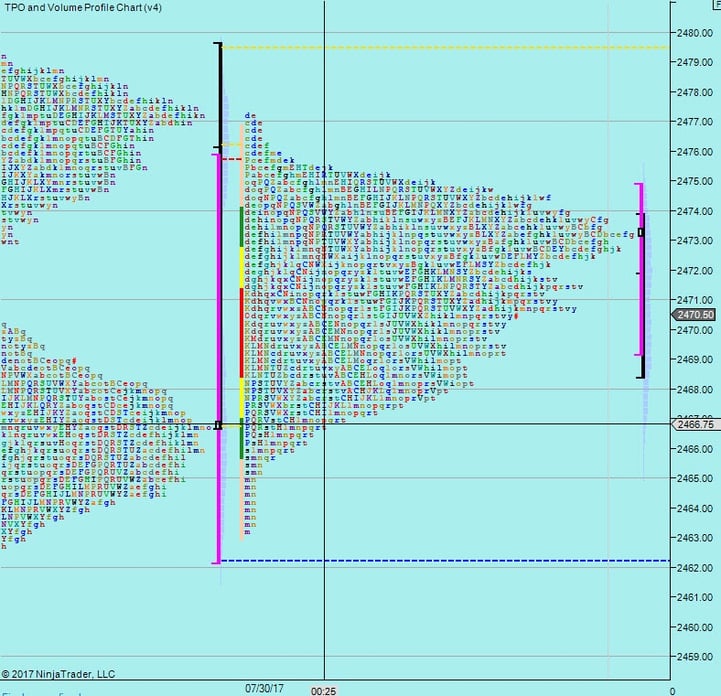 We are still in one single distribution for the week. A Friday break out is low probability, so we'll presume
range bound
for today. Looking at this I'd see fades below 67 and above 76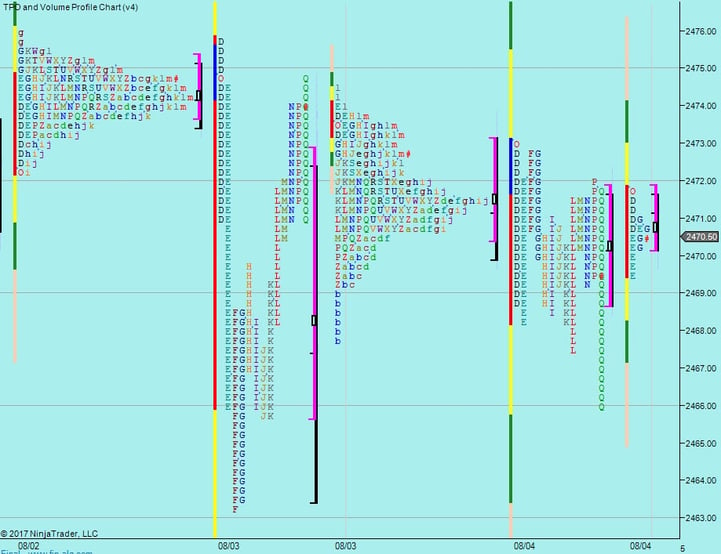 Not much to mention about this - other than to watch the daily highs/lows value highs/lows.
Plan
- Trade the range - but look for an early trade off the open
- Watch this weeks range first - so possible fades around the weeks range but also watch 67 and 76
- No trades in the middle - unless off
overnight high
/low or one of yesterdays levels
- Be patient if there's no trade off the open,wait for an extreme
Weekly Numbers
Range - 2463.25 -> 2477.25
Value - 2469.25 -> 2474.75
Daily Numbers
Range - 2466.50 -> 2473 / 2474.50
Value - 2468.75 -> 2471.75
Globex - 2469.50 ->2471.75
Settlement – 2471.75
Long Term Levels - 2178.75, 2129.50, 2099.75, 2084, 2078.75, 2000.75, 2400