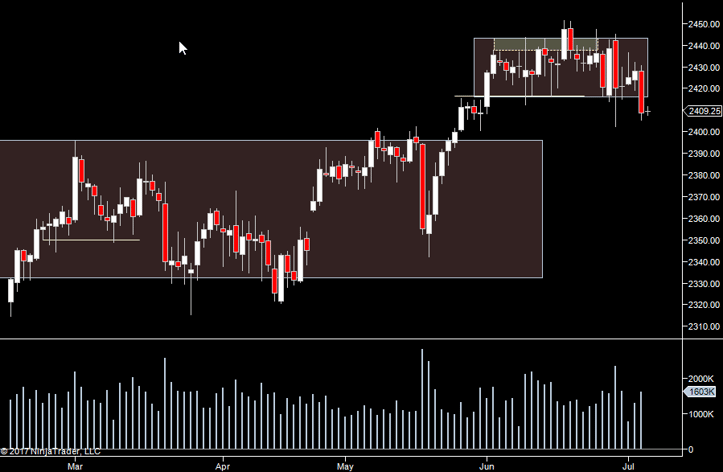 We pushed through the bottom of the range with high volume (1.8M). Last time we had a high volume move through the bottom of our range we bounced back up. So today looking to see if this is a headfake or not.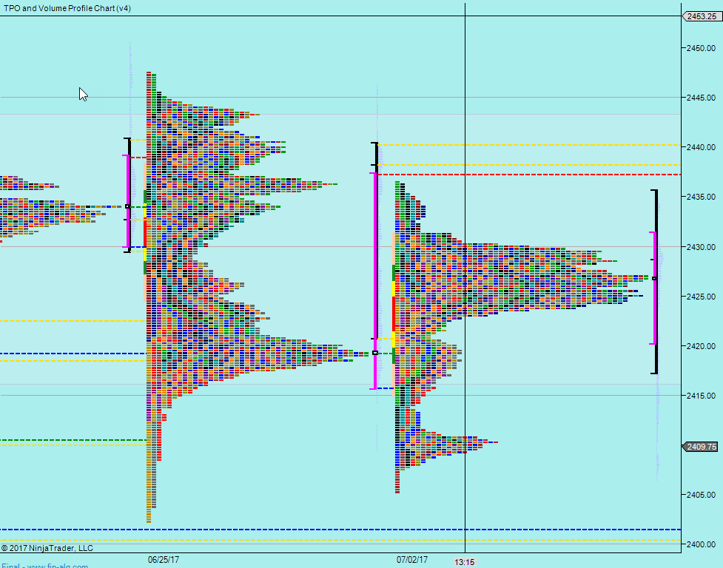 Above us we have high volume at 2423, so wary if you are long into that area.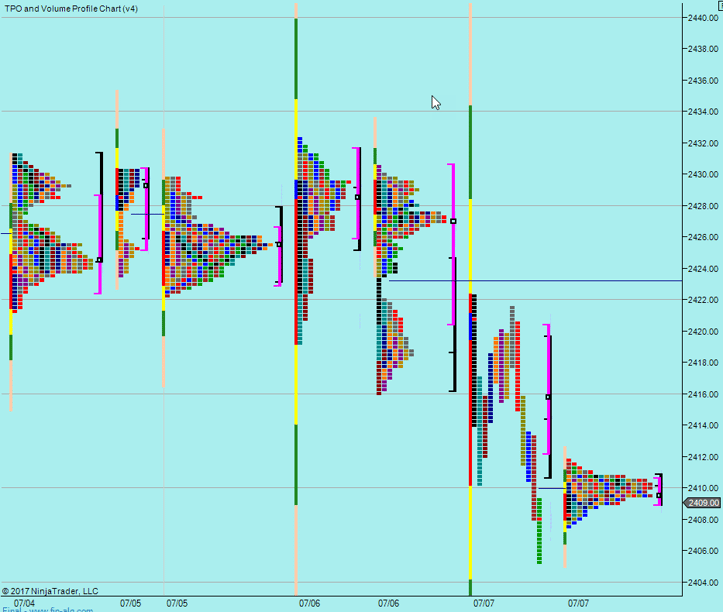 he day session dropped less than 20
points
. So not a huge sell off. This makes me more inclined to think we'll go back into the range.
Plan
- No
bias
- Watching to see if we revert to the range or continue down
- looking for an early trade
- after that, looking to follow the volume, short below yesterdays low (2405.25) and longs above the old range low (2416.75)
Weekly Numbers
Range - 2405.25 -> 2436.50
Value - 2419.75 -> 2431.25
Daily Numbers
Range - 2405.25 -> 2422 / 2430.50
Value - 2412.25 -> 2420.25
Globex 2407.50-> 2411.75
Settlement – 2408.50
Today only - 2416.75
Long Term Levels - 2178.75, 2129.50, 2099.75, 2084, 2078.75, 2000.75, 2400