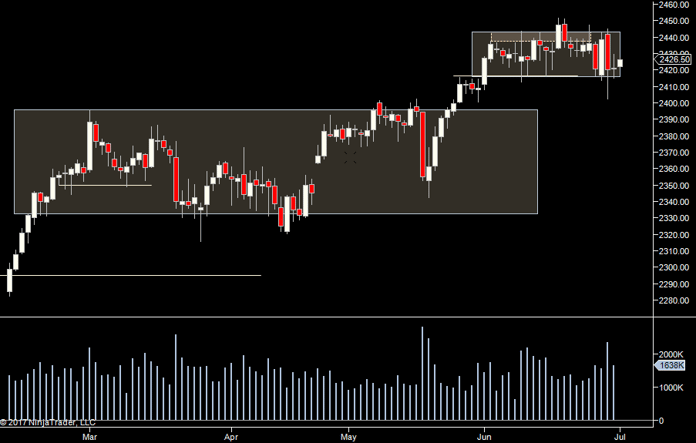 Today isn't the best day to trade with the 4th July holiday tomorrow, volume will likely be quite low. We are still stuck in the range, so still looking to play range trades. That means a long bias till the top has been tested.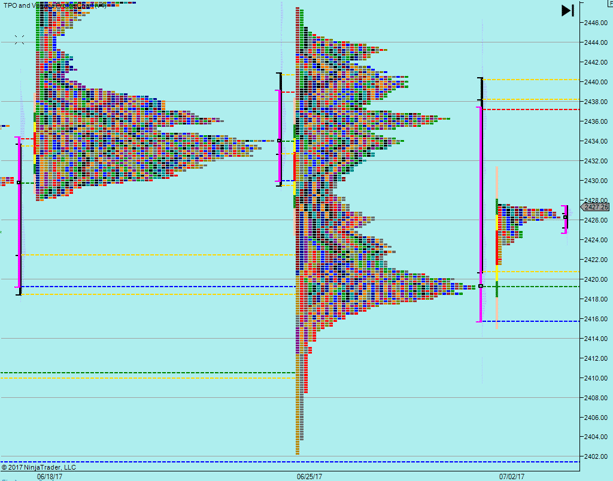 The weekly profile doesn't help us much - its pretty evenly distributed.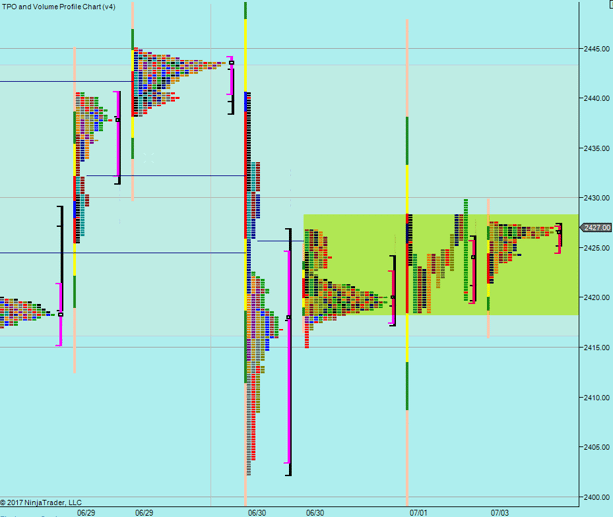 The daily profiles show us danger of getting caught in the 2418-2429 range. Just keep an eye on this - we may trade within it today as we are expecting low participation. It's more Wednesday that we'll have to be wary of it spoiling the whole week.
Plan
- low expectation day with holidays tomorrow
- look for an early trade
- play the
long side
if we can get above 29
- expect downside breaks to be headfakes
Weekly Numbers
Range - 2402.25 -> 2447.50
Value - 2415.75 -> 2437.26
Daily Numbers
Range - 2414.75 / 2418.50 -> 2429.75
Value - 2419.50 -> 2425.50
Globex 2421.50 -> 2429.75
Settlement – 2421
Long Term Levels - 2178.75, 2129.50, 2099.75, 2084, 2078.75, 2000.75, 2400