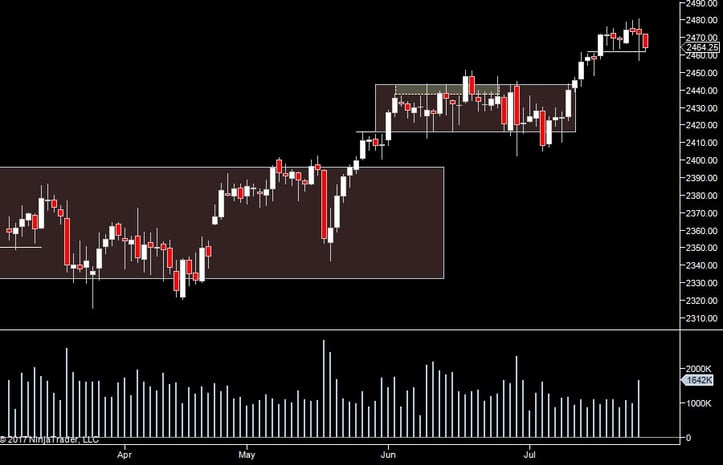 A push down yesterday, so we broke the 2 day range but we are now back and testing the 7 day low, which is minor support (2461.50). Volume was decent which means there's people still around, even if there's not much for them to trade.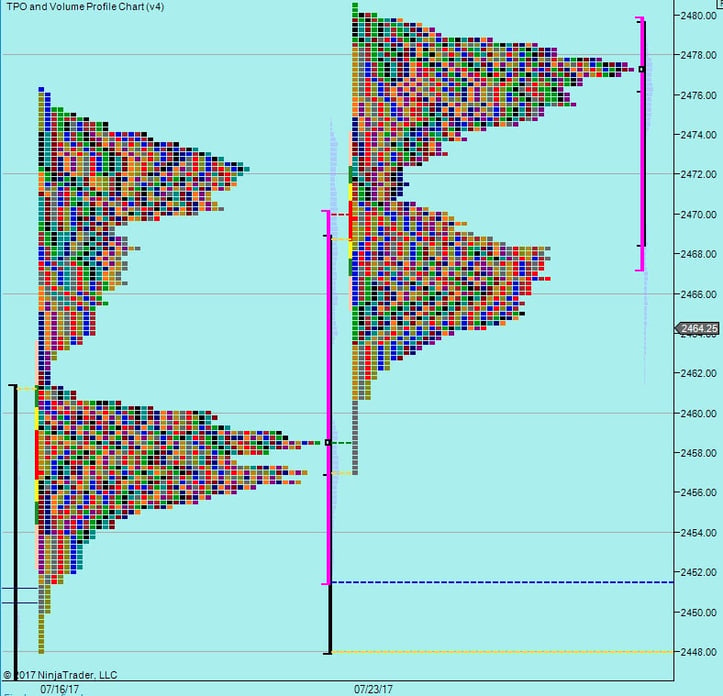 The

volume profile

shows a lower distribution this week, which tapers off around 2464. So above that I'm presuming we are going to travel back towards the weeks highs.t.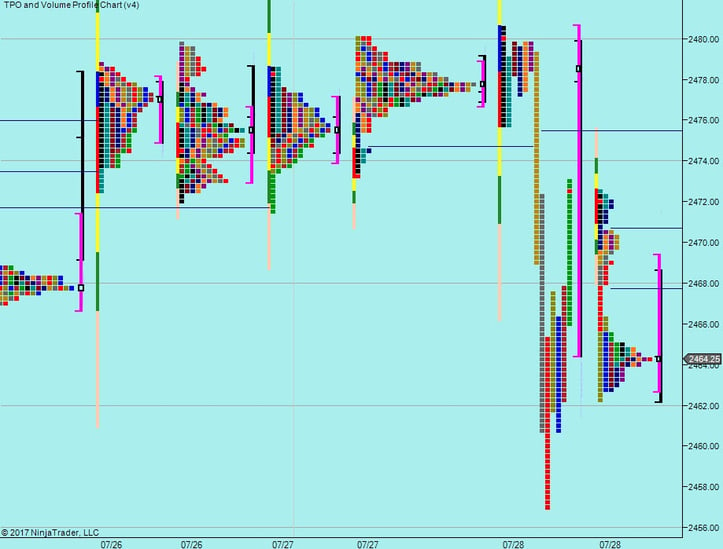 yesterday was a 24 point range which felt bigger because of recent low volatility. Looking to see if we can follow through with that volatility today.
Plan
- Longs above 64 (to top of range), Shorts below 61.50 on any downside
momentum
off the open
- Will be keeping an eye on volume/volatility. It'll be nice to see a repeat of yesterdays range but it's very likely to rever to choppy.
- Early trade only if there is a really obvious
high volume node
close to the open price
Weekly Numbers
Range - 2456.750 -> 2480.25
Value - 2467.25 -> 2479.75
Daily Numbers
Range - 2457 -> 2480.50
Value - 2464.50 -> 2480.50
Globex - 2462.25 ->2472.50
Settlement – 2464.25
Today only - 2461.25, 2464
Long Term Levels - 2178.75, 2129.50, 2099.75, 2084, 2078.75, 2000.75, 2400