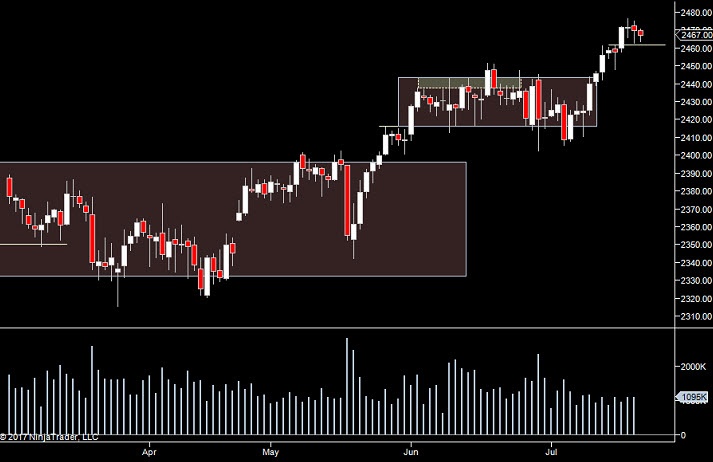 Not much happened yesterday, no new prices discovered.... so for todays prep - we could read yesterdays...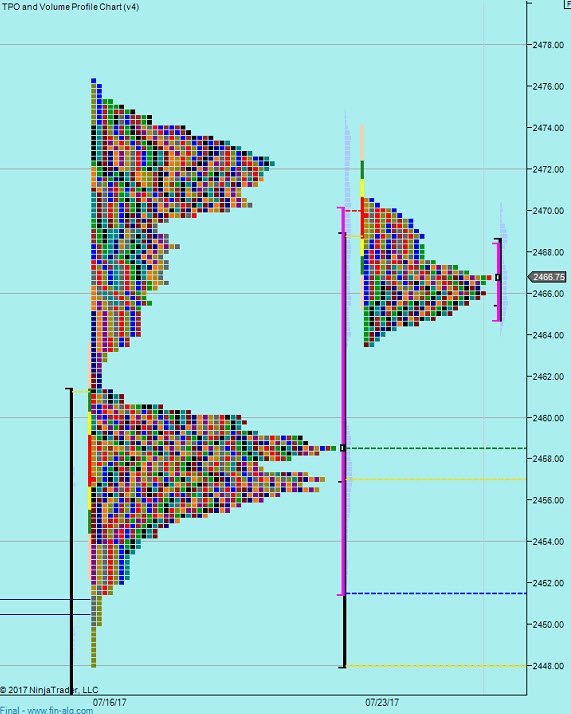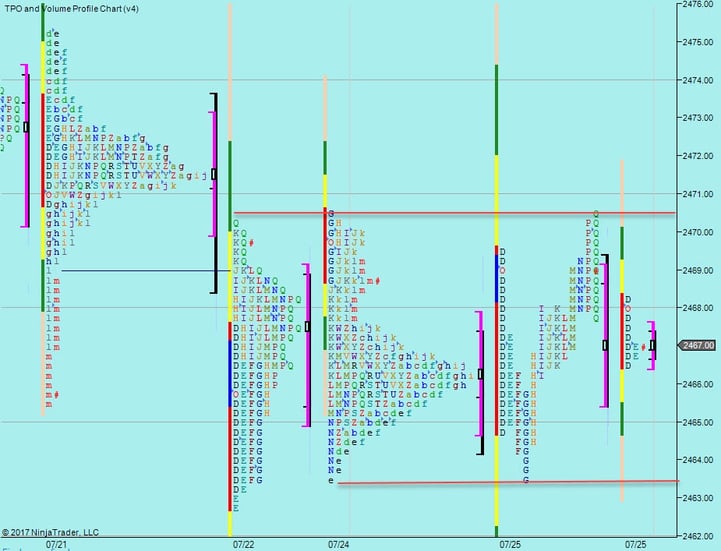 Yesterday we were looking to play as a technical day and in the end we held the
overnight high
and low. We also got a decent first leg off the open. So it was what we wanted to see.
We could be starting a range week in which case, looking for headfakes at the extremes as we test Mondays range. I still have the same overall opinion.
Plan
- slight upside bias
- look for a trade off the open and watch out for
chop
after
- watch the technical levels - overnight high, yesterdays high/low, value high/low, 2460, 2461.75, 2460
- go with any bounces off those levels
Weekly Numbers
Range - 2448-> 2476.50
Value - 2451.50 -> 2470
Daily Numbers
Range - 2463.25 -> 2470.50
Value - 2465.50 -> 2469
Globex - too early to note levels
Settlement – 2469.50
Today only - 2460, 2461.75, 2470
Long Term Levels - 2178.75, 2129.50, 2099.75, 2084, 2078.75, 2000.75, 2400