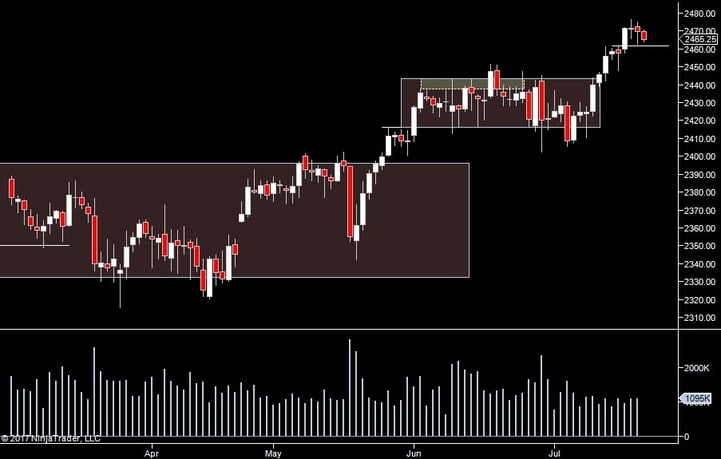 We have a minor potential support level at 2461.75 - so eyes on that over the next few hours. If it holds, then I think we should see some decent upside participation (for the time of year). If not - I'll be watching the high of the old range for a hold and if that fails, bias goes short with expectation of a move to low 2400's.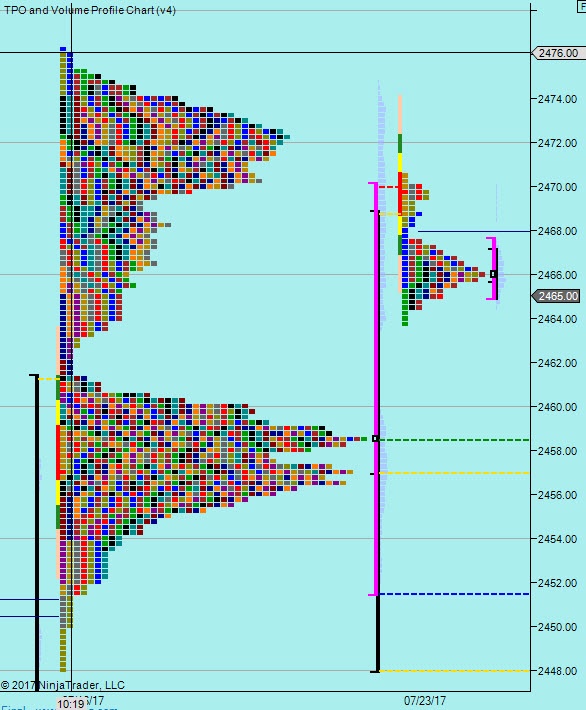 The weekly profile shows we are between 2 nodes. 2460 below and 2470 above. Looking for a test of either of these areas to hold too. Again, waiting for the hold and then the following participation for a
momentum
play in the short term.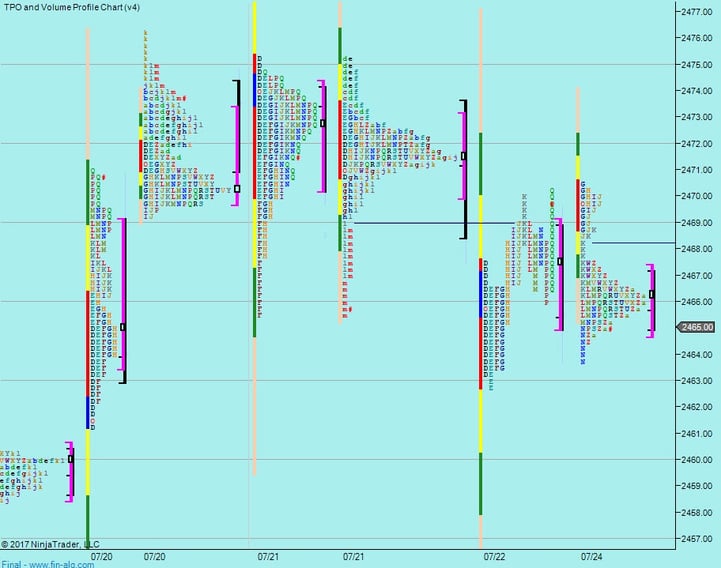 We have pretty much held Fridays range
overnight
, which is neutral and pointing towards
range day
.
Overall , we have a few nearby technical levels to play off, which might give us a short term bounce. Other than that, not really seeing much in terms of a longer term play. Volume is low after the break up and moves are fairly weak. So a short term game today.
Plan
- slight upside bias
- look for a trade off the open and watch out for
chop
after
- watch the technical levels -
overnight high
, yesterdays high/low, value high/low, 2460, 2461.75, 2460
- go with any bounces off those levels
Weekly Numbers
Range - 2448-> 2476.50
Value - 2451.50 -> 2470
Daily Numbers
Range - 2462.75 /2470.25 -> 2475.25
Value - 2465 -> 2469
Globex 2463.75-> 2470.50
Settlement – 2469.75
Today only - 2460, 2461.75, 2470
Long Term Levels - 2178.75, 2129.50, 2099.75, 2084, 2078.75, 2000.75, 2400