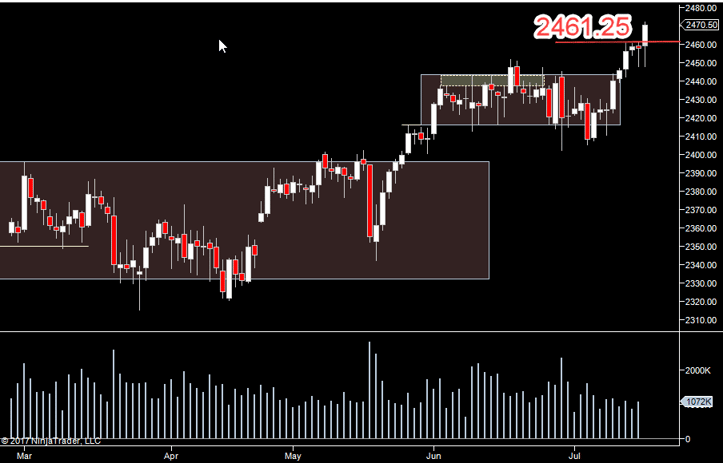 An interesting day yesterday - we've had a decent push up, on low volume but still better volume than the prior days. It was also a fairly small range day. So it's still a bit of a coin toss. I'd like to see a pullback but will have to follow any moves up if they occur as that's the direction of the market. I see it as weak upside but I can't fight it.

First place I'll be looking for a pullback is the high of the prior few days around 61.25 and below that the old high at 43.25.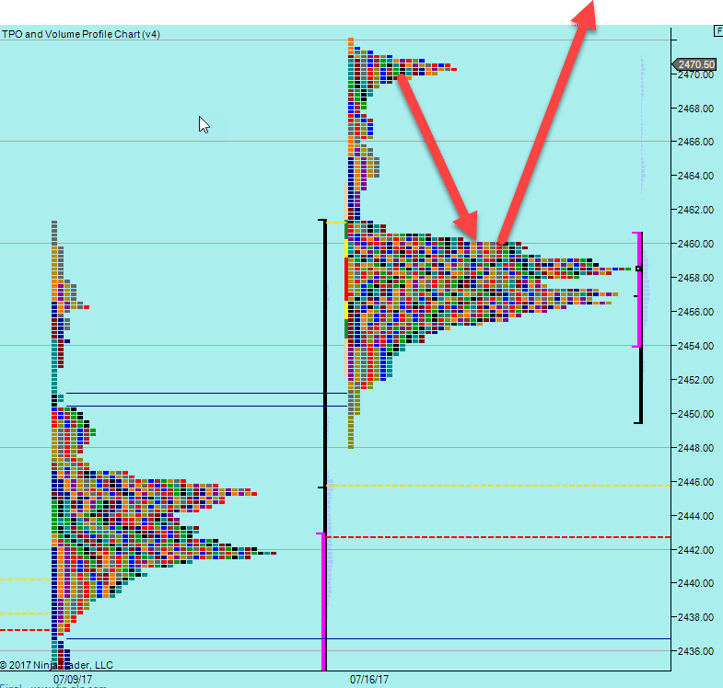 From a profile perspective, we also have a distribution below us with a top around 60.00. So watching that on a pullback too.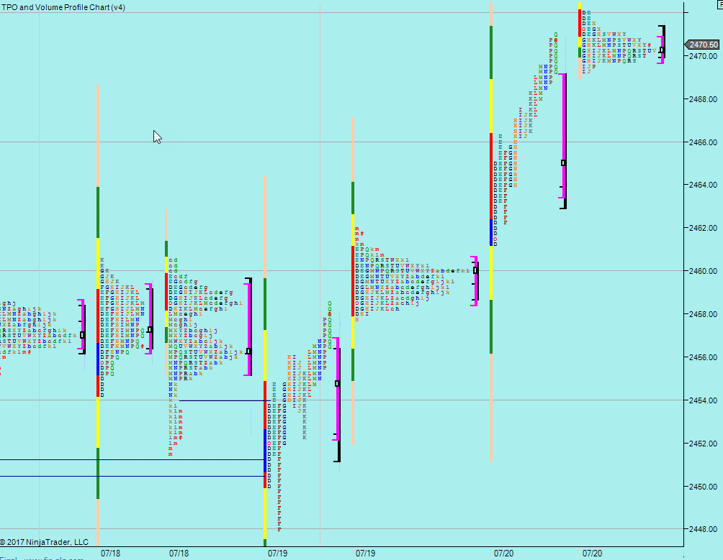 On the daily charts, I'll also be looking at yesterdays
value area
(which has held
overnight
) as well as the highs/lows from the day session and overnight.
Plan
- Long
bias
- Would like to see a pullback to 60-61.25, 43.25 or a common level
- If no pullback, will try to
scale
into a position on the
long side
off any backstop in the
order flow
that appears
- For
short side
, I'll take a short only on a major shift in
delta
and decent downside volume
- Overall, I really want the market to show it's hand before engaging today
Weekly Numbers
Range
- 2448 -> 2472
Value - 2454 -> 2460.50
Daily Numbers
Range - 2457.75 /2461.25 -> 2471
Value - 2463.50 -> 2469
Globex 2469.25-> 2472
Settlement – 2471.50
Today only - 43.25, 60-61.25
Long Term Levels - 2178.75, 2129.50, 2099.75, 2084, 2078.75, 2000.75, 2400