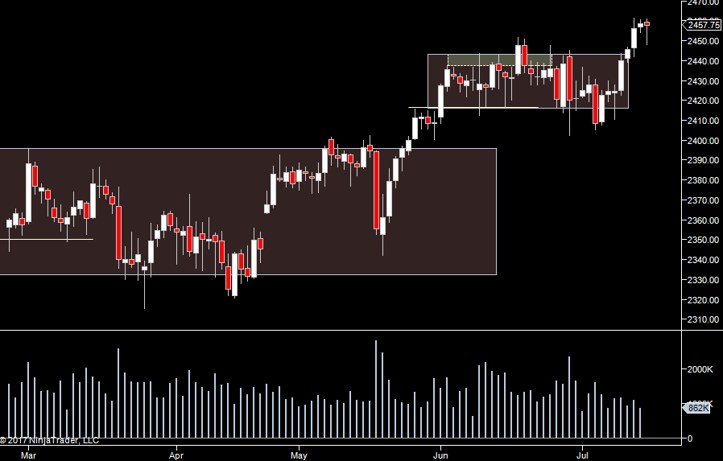 We are staying above the old range but volume is dropping, so I still see us as being in the same situation - "top of range unresolved". Still waiting to see if we'll drop into the range or push to new highs. I favor the former but will trade when it's clear.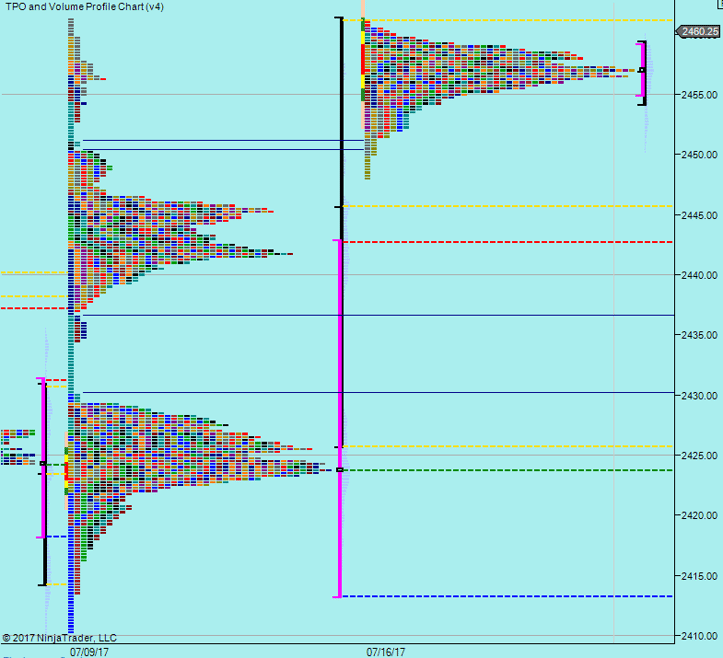 The weekly profile shows us trading around the weeks range. The range wont hold forever and any initial move out might of this weeks range shouldn't have us jumping on that as a sustained move - especially if we break the weeks range upside - it may falsely appear to have the energy to continue up.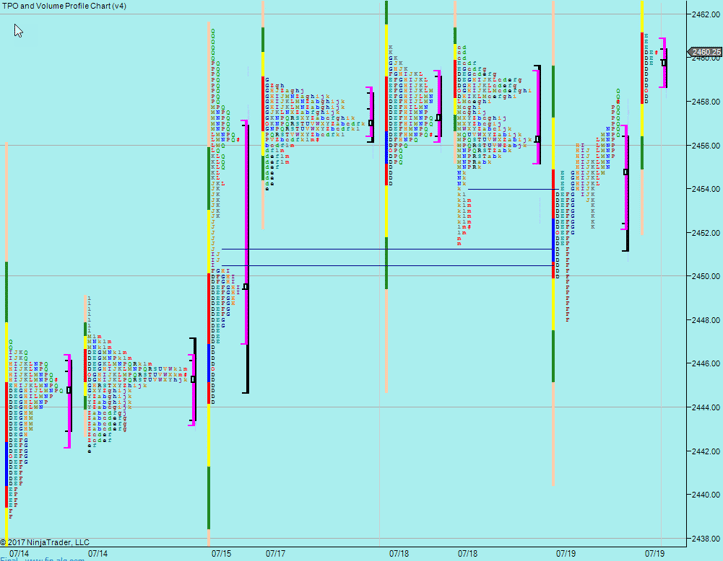 We has a push down through Mondays range but it was just a headfake down and we reverted to the range. Basically what we were on the lookout for in the prep yesterday...




Plan
- No

bias

- waiting for signs we'll have another push up or if we'll fall back to the range
- will

fade

common levels today (yday hi/lo, yday value,

overnight

hi/low).
- other than that, waiting for a break to jump on
- looking for headfakes on any breaks out of the small range we've marked so far this week. Very cautious on taking continuation trades with this low volume

Weekly Numbers
Range - 2448 -> 2461
Value - 2455 -> 2459.25

Daily Numbers
Range - 2454 /2454.25 -> 2460.50
Value - 2456.25 -> 2459.25
Globex 2454.25 -> 2460.50

Settlement – 2458.50

Long Term Levels - 2178.75, 2129.50, 2099.75, 2084, 2078.75, 2000.75, 2400