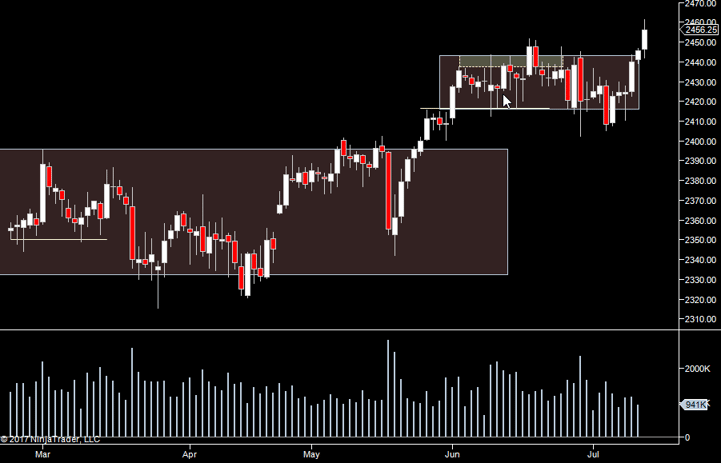 A break to the upside - but on really low volume. We did break to new all time highs but on low volume. That has me leaning towards a fall back to the range. Still - all options are on the table and having a hard bias never makes for good trades, to the plan for Monday is to look for signs of whether we'll continue up or fall back into the range and play accordingly.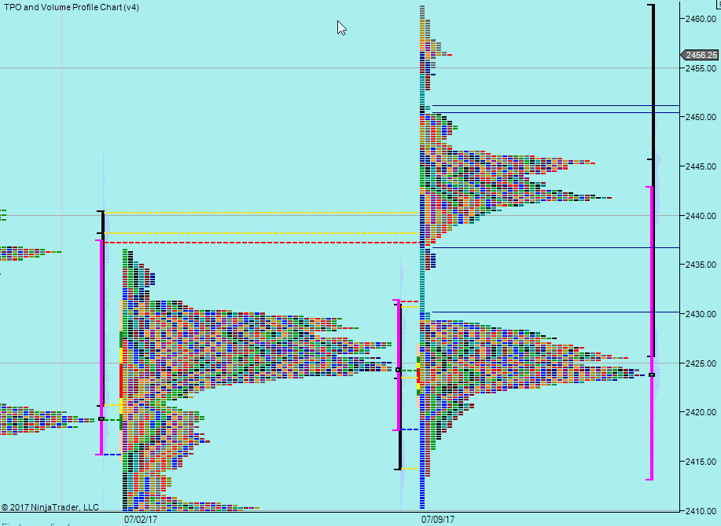 The upper distribution from last week tops out around 46. So if we do move down, we may find support there.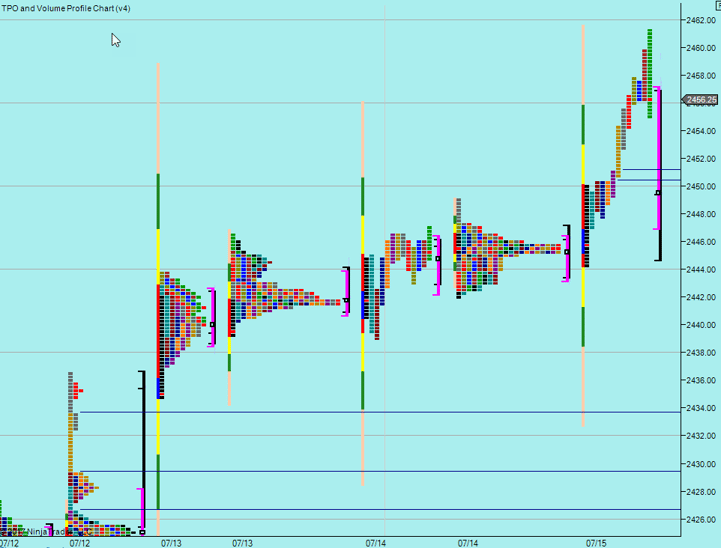 Monday will be a day to also watch for the usual daily levels - high/low/
val
/vah. Any decent retrace to a common level that holds should bring in buyers and a move we can jump on.
Plan
- No bias - waiting for signs we'll have another push up or if we'll fall back to the range
- will go long on any retracement to a common level
- would prefer shorts below Fridays low but will jump short moves
- a day for waiting for clarity and not jumping at shadows
Weekly Numbers
Range - 2410.25 -> 2461.25
Value - 2413.25 -> 2442.50
Daily Numbers
Range - 2442 /2444.25 -> 2461.25
Value - 2447 -> 2457
Globex (prep done before globex open)
Settlement – 2445.50
Today only - 2456
Long Term Levels - 2178.75, 2129.50, 2099.75, 2084, 2078.75, 2000.75, 2400