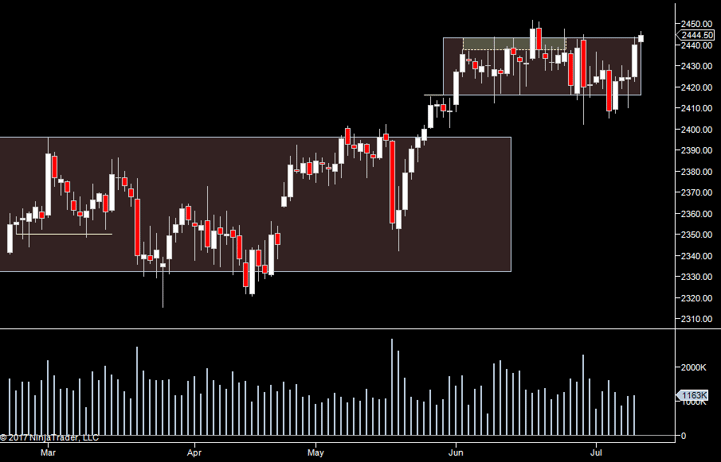 Back to the top of the range, so now looking for the market to roll over and head back to the bottom of the range. Looking for headfakes on any push up through the top of the range and long only on high volume moves.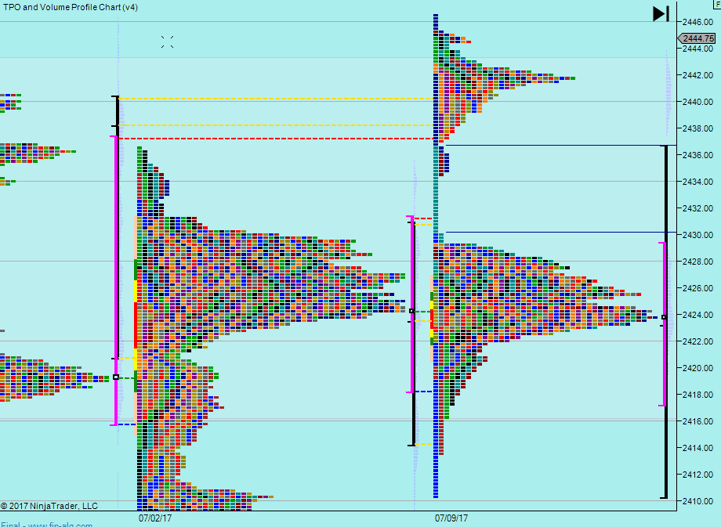 Looking at the weekly profile, the lower distribution tops out around 2429, so caution if we are short going in to 29 as it may hold.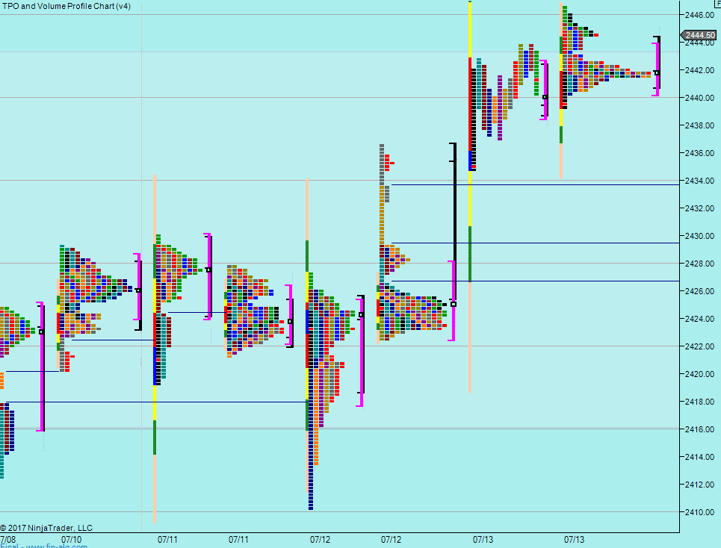 We do have an upper distribution and so if volume is low, we may just spin around the top here before the market decides if it wants to drop back into the range or move to new highs.
Plan
- Simple day - watching for the usual pushing and shoving at the extreme of the range, looking to get on board only when direction has become clear.
- continuations up only on high volume
- patience is key - volume yesterday was only 770k
contracts
, which favors the range holding but also favors not much happening
- Careful short into 29 and long from there if it holds
Weekly Numbers
Range - 2410.25 -> 2446.50
Value - 2417.25 -> 2429.25
Daily Numbers
Range - 2422.50 / 2434.75 -> 2443.75
Value - 2438.50 -> 2442.50
Globex 2439.525 -> 2446.50
Settlement – 2440
Today only - 2429
Long Term Levels - 2178.75, 2129.50, 2099.75, 2084, 2078.75, 2000.75, 2400