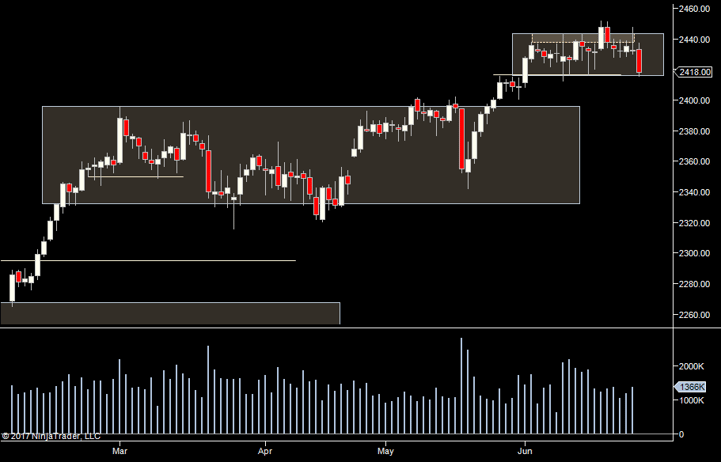 Hopefully readers of the log weren't too shocked that 29 held initially, then when we broke it later, we went to 16.... (pats self on the back and does victory laps around the trading desk)

So now at the bottom of the range, if we lift, we can presume range is holding and that participation to the long side back to the top of the range will be healthy. The best scenario for us is that the range breaks as that should give us more volatility.

So bottom of the range - be ware of extensions and false breakouts and then play it when it's clearly resolved....

If it does break down my target is the older range top 2395.

For those that don't know - the headfake would be a push below 16 and then absorption on the bid side 4-8 ticks below the break where sellers get trapped, then a swift move back into the range.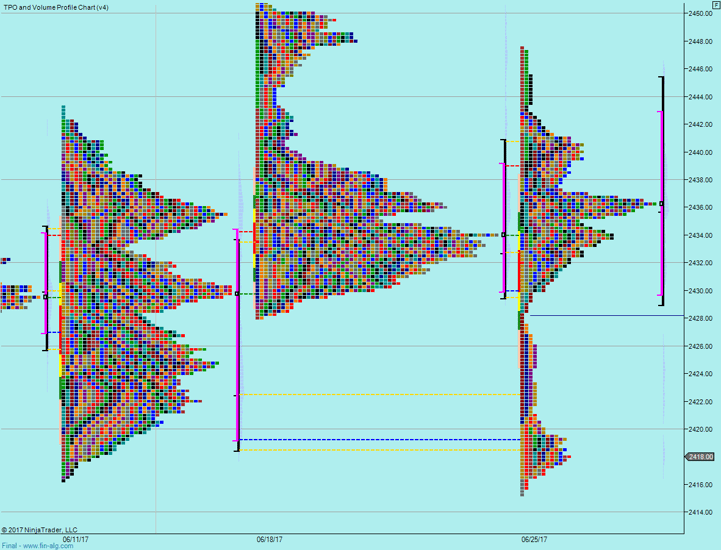 We can see that we are still in the large distribution from 2 weeks ago. We like trading here, so we can't necessarily expect any upside move to be a "pop" - it's back towards 41 if we do move up but it may be choppy,.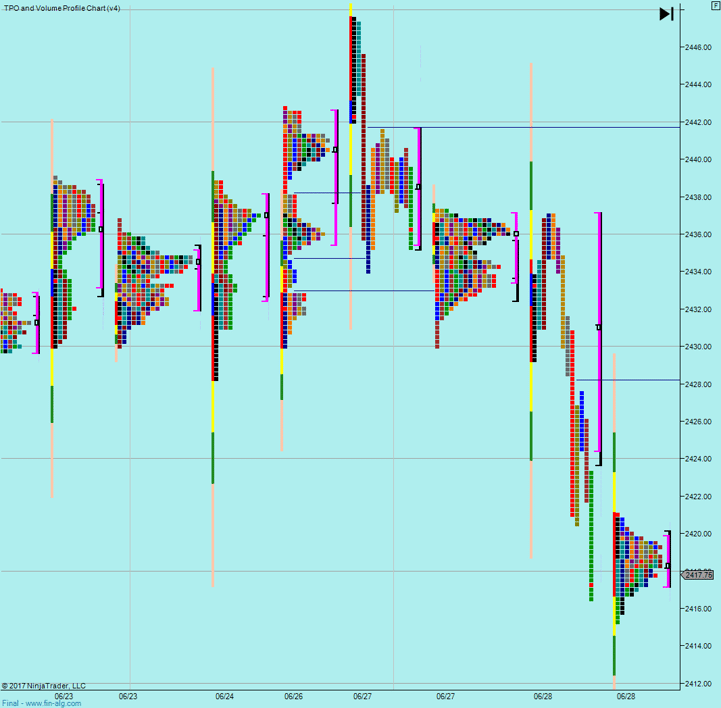 We can see the extended move when 29 broke, which is what we'd expect on the break of any range.
Plan
- No
bias
- waiting for the range low to be resolved on way or the other
- Will buy a headfake to the downside but with a tight stop while still trying to avoid traps at such a visually obvious area
- Basically looking for volume away from the 16 area on either side to take a "go with" trade
Weekly Numbers
Range - 2415.25 -> 2447.50
Value - 2429.25 -> 2442.75
S1 - 2425 R1 - 2448.50
Daily Numbers
Range - 2416.50 -> 2437 / 2437.25
Value - 2424.50 -> 2437
Globex 2415.25 -> 2421
Settlement – 2420.50
Long Term Levels - 2178.75, 2129.50, 2099.75, 2084, 2078.75, 2000.75, 2400