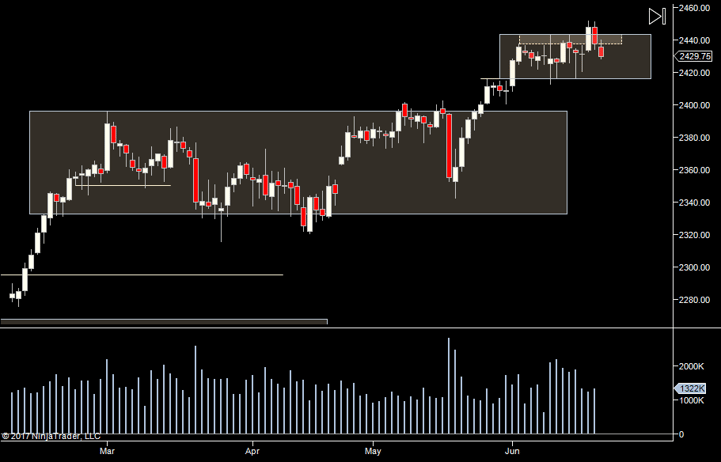 Now back into the range from the past few weeks. So expecting a lazy trip to test the bottom of the range - 2416. Not necessarily in one day though.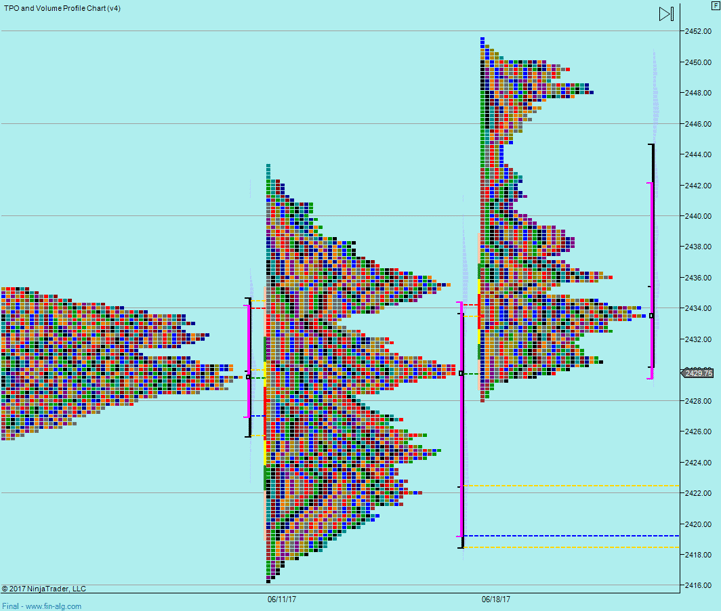 Not much to see here - we do have 3 distinct distributions last week and where we have gone
overnight
is just to the top of the bottom distribution. That gives us a weak case for moving upside from here.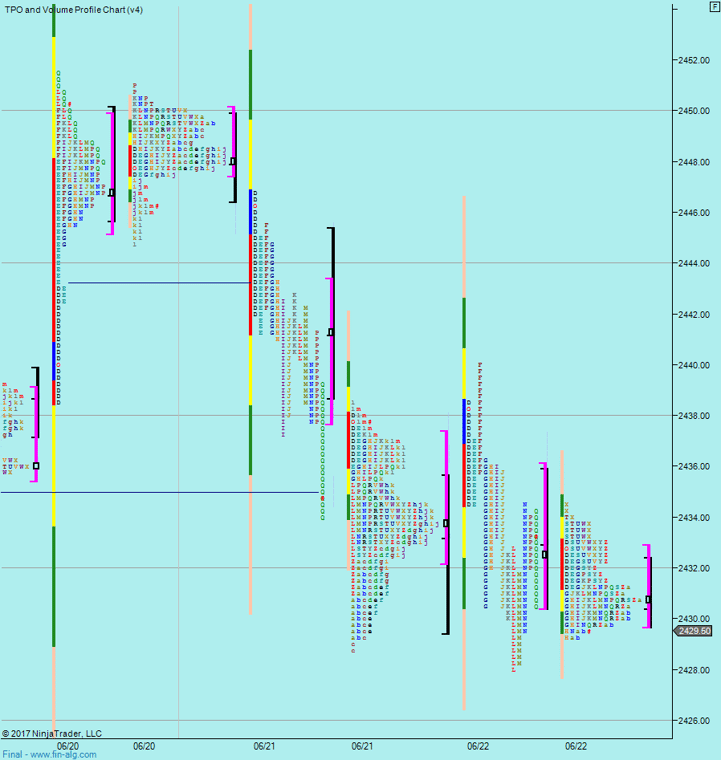 Yesterday day session was
flat
, all the move down was in the prior overnight session. We are still in that range. So I'm wary of us getting stuck between 28-38 today.
Plan
-
Bias
still short overall, low expectations today
- Early trade is on
- No trades between 28-38
- For shorts - will be looking to
fade
38 or wait for a break below 27
- No real plan for longs as we are still in the middle of the overall range
Weekly Numbers
Range - 2428 -> 2451.50
Value - 2429.50 -> 2442
S1 - 2417.50, R1 - 2443.25
Daily Numbers
Range - 2434 -> 2446.5 / 2451
Value - 2437.75 -> 2443.25
Globex 2429.25 -> 2438
Today only - 28/38
Settlement – 2433.50
Long Term Levels - 2178.75, 2129.50, 2099.75, 2084, 2078.75, 2000.75, 2400