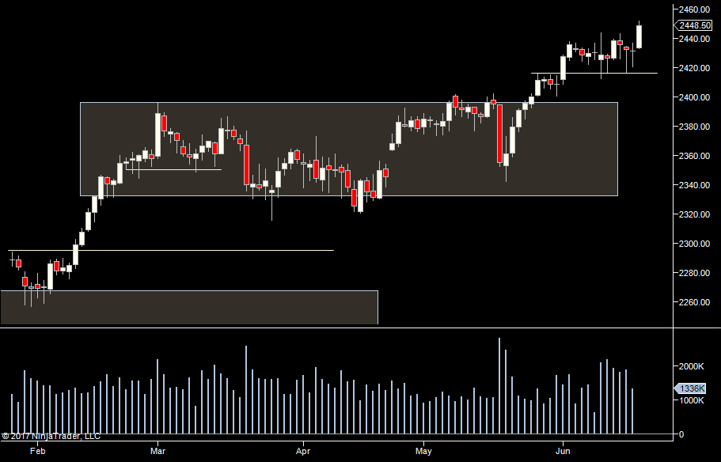 New all time highs yesterday. Volume was 1.3 million - pretty average. As you can see - we pushed up but it's not much of a move away from the overall range... so let's zoom in....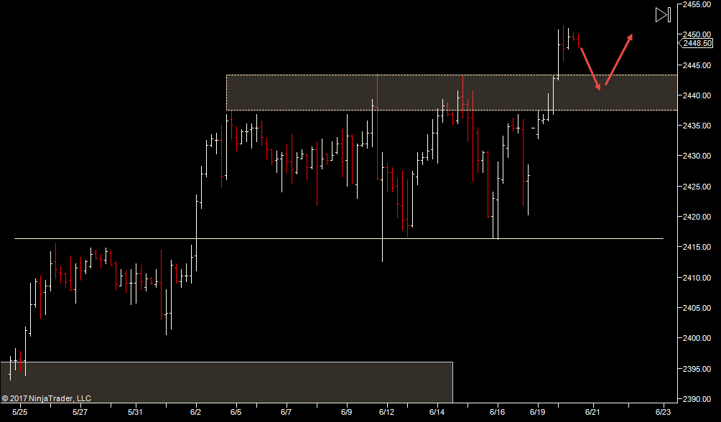 I'd normally be looking for a
pullback
to test the top of the old range - which we can define as somewhere between 37.50 and 43.25. Still - it's not much of a pullback, so I may be trying to force my method onto the market here.
Bottom line is we need to figure out today if this is just range extension and we will drop back into dead trading or if we are marching up to newer highs. We do expect moves and then consolidation in an overall move up but we also expect a decent
gap
between consolidation areas. When the gaps are no longer significant, we have to consider we may be due a longer term retracement. It's too early to tell now - but
bear
it in mind as we progress.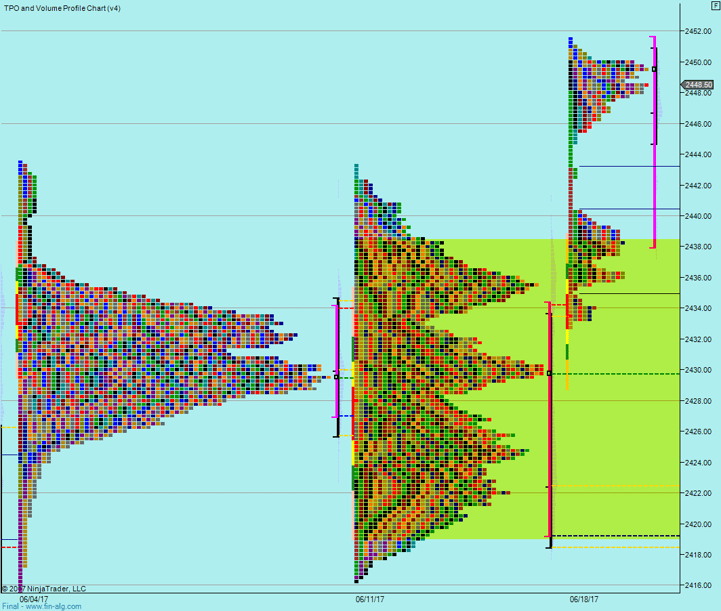 From a profile perspective we have the upper distribution from last week topping out around 2438. In line with the 37.50-43.24 area above.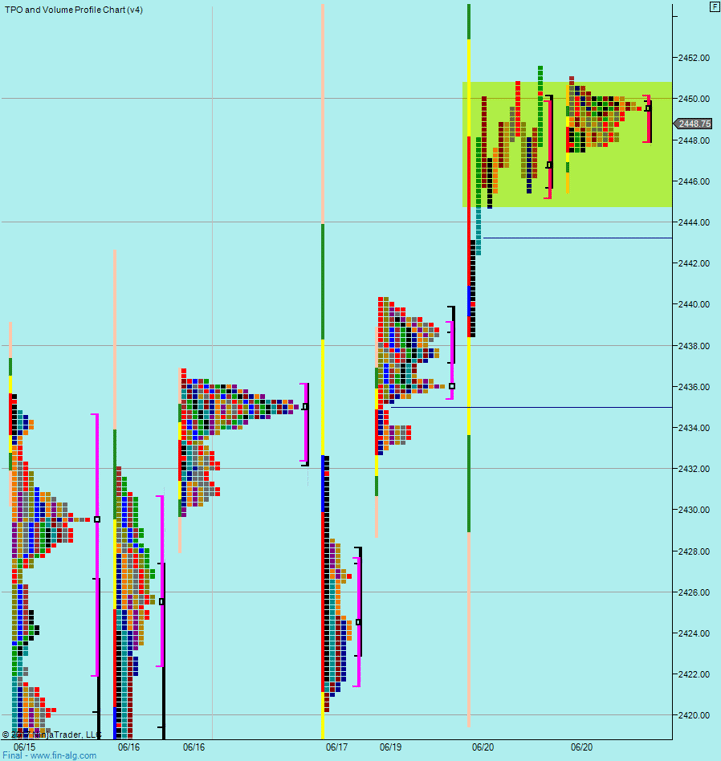 After moving up yesterday, we consolidated 44.75 -> 50.75. That area is holding overnight. It may be there won't be a downside test as this zone has held.

Plan
- Early trade is on
- Look to play any move up from here based on the 44.75-50.75 consolidation zone holding
- On moves down, look for a hold at 37.50->43.25 to play long
- No trades between 43.25 - > 50.75 with the exception of an open trade
- Below 37.50, consider a move back into the range and a move back to 2418 (not all in one day though)

Weekly Numbers
Range - 2416.75 -> 2443.25
Value - 2419.50 -> 2434.25
S1 - 2417.50, R1 - 2443.25

Daily Numbers
Range - 2432.75 / 2438.50 -> 2451.50
Value - 2445.25 -> 2449.75
Globex 2447.50 -> 2451

Today only - 37.50-> 43.25, 44.75-50.75

Settlement – 2447.50

Long Term Levels - 2178.75, 2129.50, 2099.75, 2084, 2078.75, 2000.75, 2400