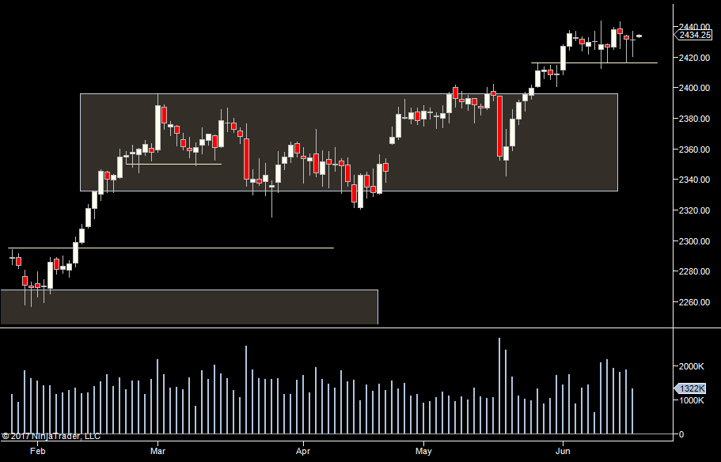 Starting the week in the middle of the past few weeks range. It's early here, so the overnight session hasn't developed much.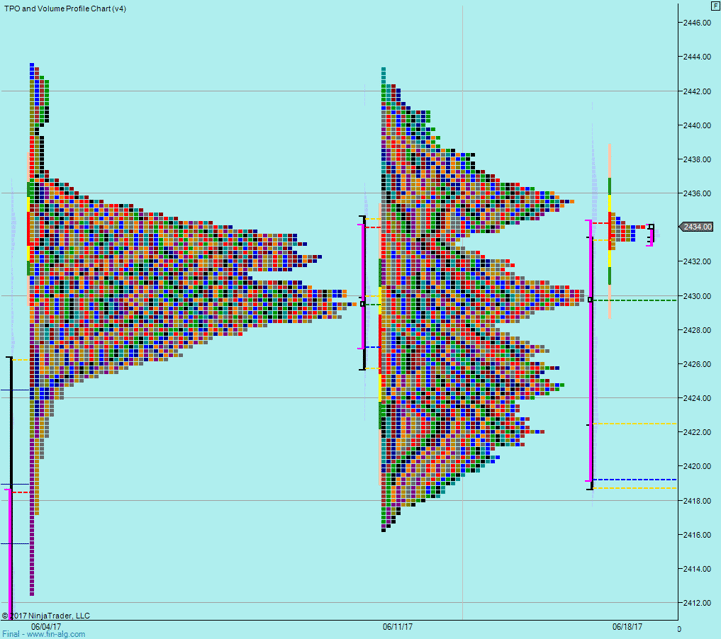 Looking at this - the upper distribution tapers off around 2438 and lower around 2419. So
fade
trades possible around those areas.
The range spans 2 weeks, it'll break at some point - but this year we have sat in ranges for an extended periods, so presumption is rangebound. This range is big enough that we can wait for the hold before jumping in.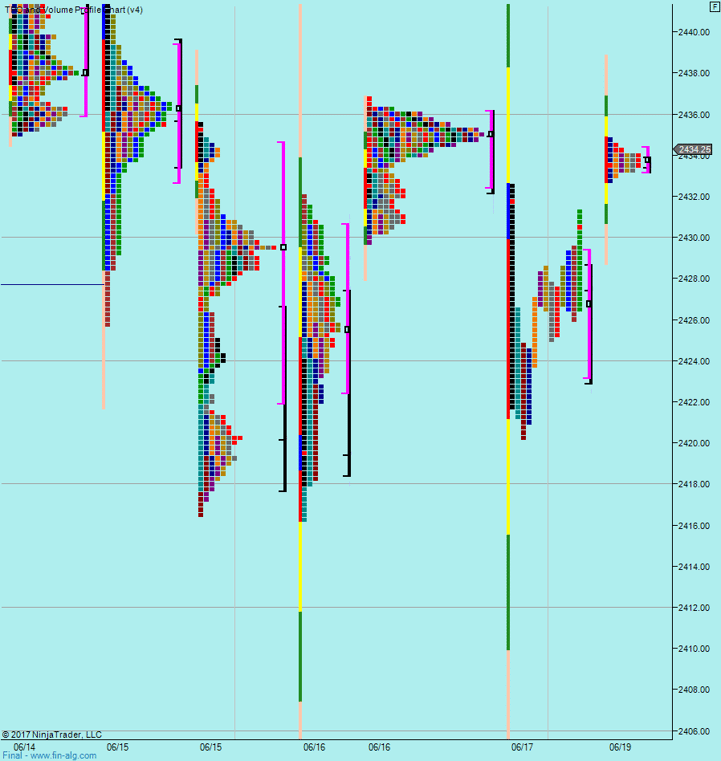 From a daily perspective, we have gapped up and are now 5
points
above settlement. We are climbing away from yesterdays range, and just a couple of points from 2438.

Plan
- Low expectation day
- Look for an early trade off the open
- Expect rangebound behavior and fades around 2438 and 2419
- Saying that, we have gapped up, so we can't discount a break of the range the the upside
- If we do continue upwards away from Fridays day session high, take a 'go with' trade above 2438
- Look for any sign of a hold on a
pullback
down to Fridays high/value high
Weekly Numbers
Range - 2416.75 -> 2443.25
Value - 2419.50 -> 2434.25
S1 - 2417.50, R1 - 2443.25
Daily Numbers
Range - 2420.25 -> 2432.50 / 2436.75
Value - 2423.25 -> 2429.25
Globex 2432.75 -> 2436.50
Settlement – 2431
Long Term Levels - 2178.75, 2129.50, 2099.75, 2084, 2078.75, 2000.75, 2400