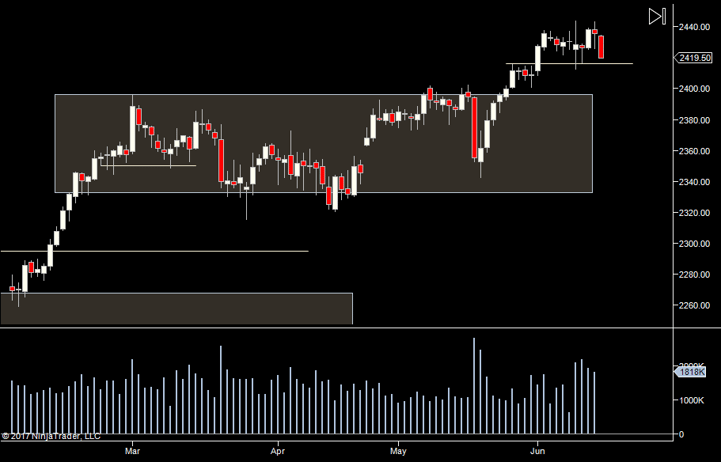 Just spend a few days in Cambodia and Laos... now back to it... Note new levels below for September contract
We had some volatility this week, and we are now just above what I'd figure to be a weak support level. So eyes on 2416.25. Below that we have the top of the Feb-June range at 2396 - so an eye on 2396-2400.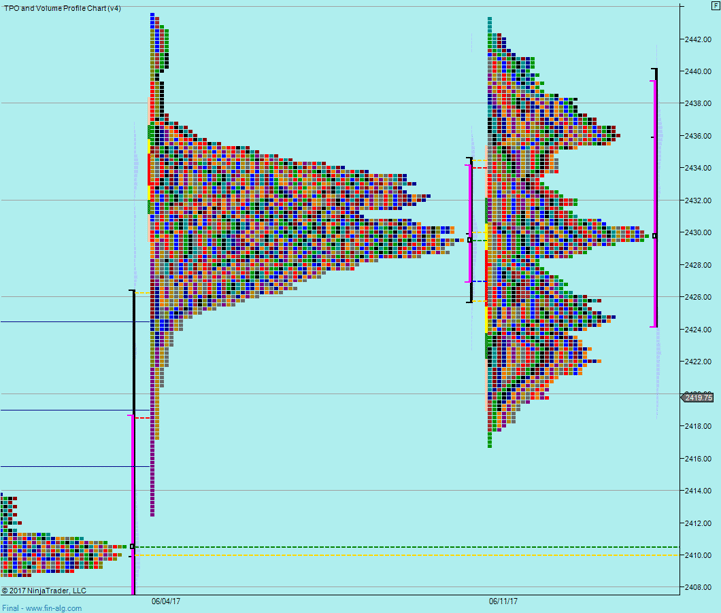 From a daily chart perspective, it looks like we have good downside
momentum
. From the profile, we can see very evenly distributed trade. So the
volume profile
looks more set up for a range week.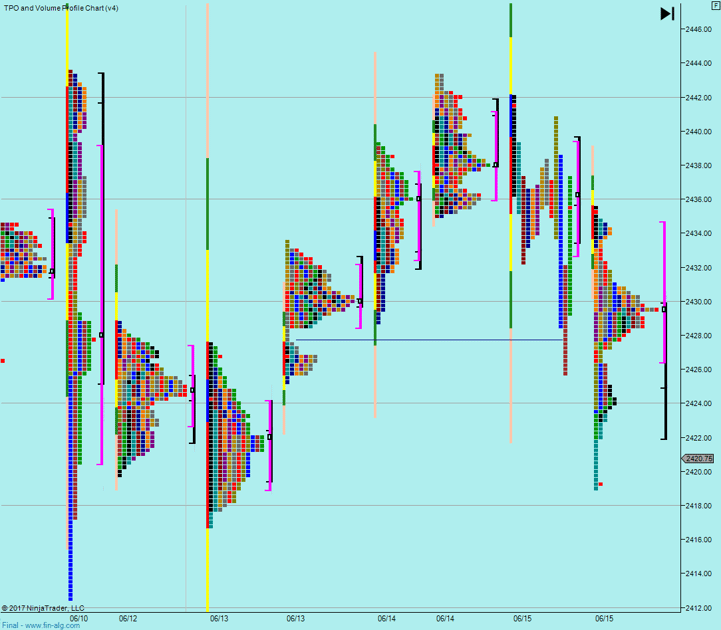 We have moved down overnight, so first order of the day is to see if we can hold onto the move down

Plan
===
- a wait and see day - we are just above week support and the profile indicates rotation up - BUT we have downside momentum
- Any early moves up may just be rebalancing, so don't take much heat on any longs
- Either way - it does look set for decent volatility, so for me, I'll take a gamble on that. No early trades and look to follow momentum

Weekly Numbers
Range - 2416.75 -> 2443.25
Value - 2423.25 -> 2439.25

Daily Numbers
Range - 2425.75 -> 2442 / 2443.25
Value - 2432.75 -> 2439.25
Globex 2418.25 -> 2435.50

Settlement – 2435.25

Long Term Levels - 2178.75, 2129.50, 2099.75, 2084, 2078.75, 2000.75, 2400