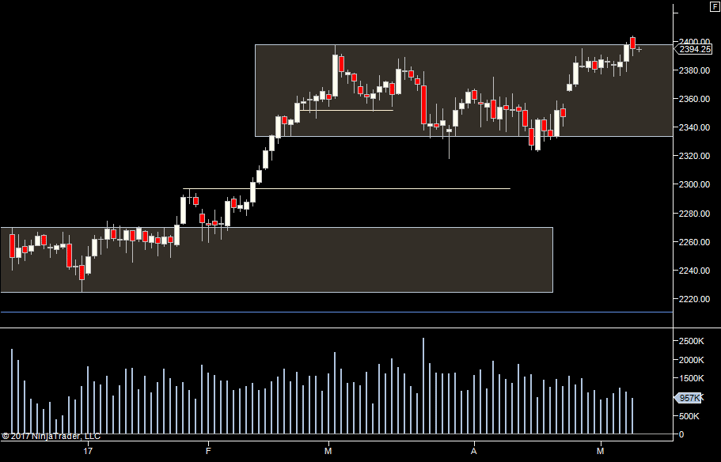 We are still 'tickling the top of the range'. Still waiting for a reaction in the market big enough for people to jump on board.
Yesterday we saw volume tail off again with less than 1 million contracts traded. Traders are there but they just aren't engaging at this point. We need some sort of event - either a price move or news event to give the market a nudge.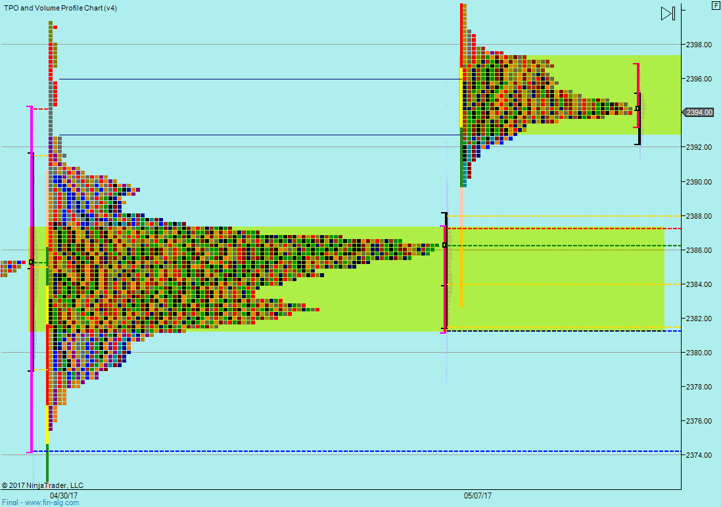 Here we have last weeks profile and Mondays profile, we need to escape Mondays range today or the market will be inclined to trade around it for the rest of the week. That's not necessarily a bad thing, so as we go into today we can look for shorts above 97 and longs below 93. If we break down, we can look for the market to hold the top of last weeks range.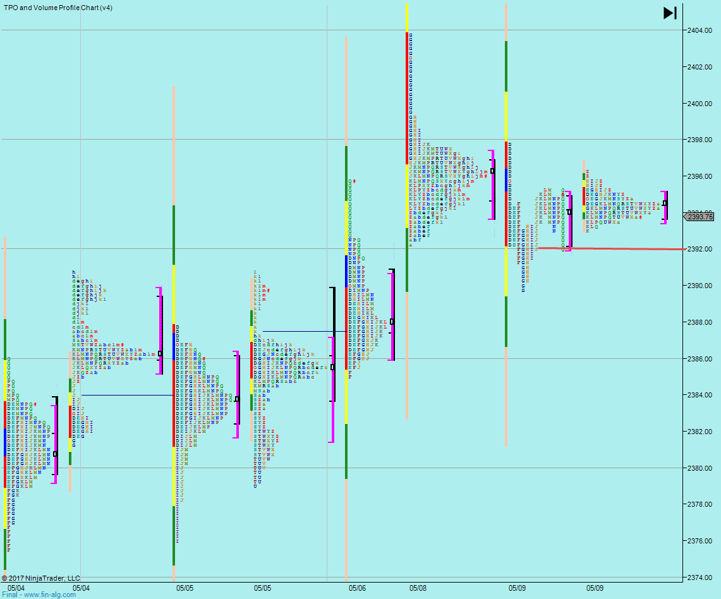 Looking at the daily profiles, it does appear that we may have rolled over from the all time high. There's just not been enough volume traded to confirm this yet. If people were speculating that the top had held, we'd be seeing decent participation to the downside.

Plan
- Low expectation day
- Presume any pushes up are fake unless accompanied with significant volume
- downside moves could represent completion of the range above, be wary until we get past 87.25
- watch for a range around 93-97, fade the extremes but give room for the range to expand
- Early trades off the open would be good as we may lose volatility as the day progresses

Weekly Numbers
Range - 2375.50 -> 2399.25
Value - 2381.25-> 2387.25
S1 - 2383, R1 - 2405.50

Daily Numbers
Range - 2389.75 -> 2397.75 / 2403.75
Value - 2392 -> 2395
Globex 2393 -> 2396.25

Settlement – 2395

Today - 2400, 2387.25, 2393, 2397

Long Term Levels - 2178.75, 2129.50, 2099.75, 2084, 2078.75, 2000.75, 2400