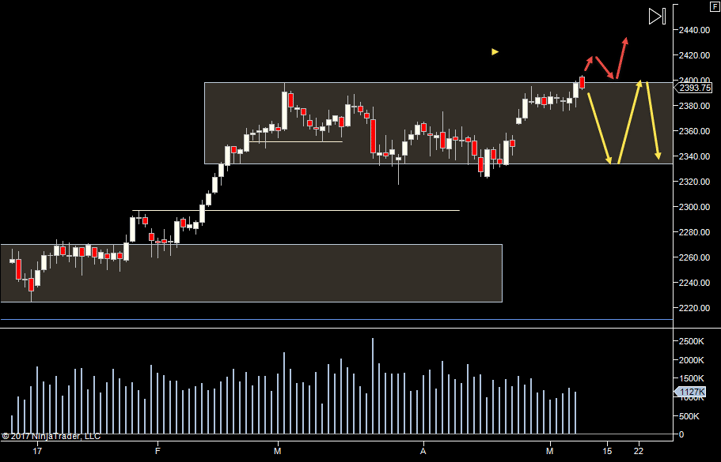 We are now at the top of the range, we haven't broken out and volume was low on Friday. No need to get too excited but this might be enough to finally wake up the market.

So one more time - a reminder of what we are looking for at the top.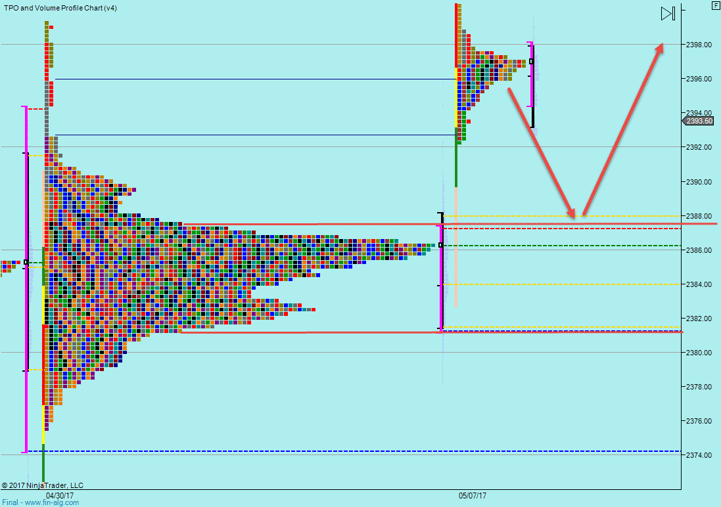 If we do push down as well as the old high, we should also be on the lookout where traded most last week. So eyes on 2387.25 if we move down.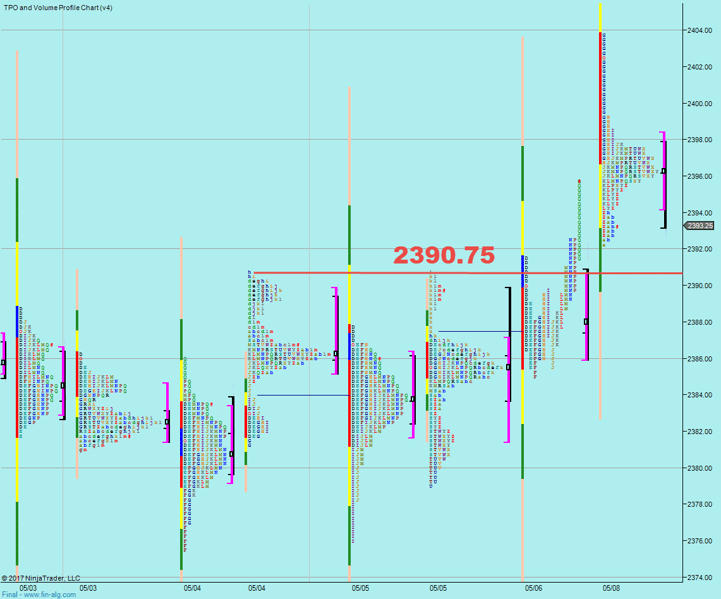 We had a push up on Friday that has continued today. We may have rolled over already.
Plan
- At the top, now looking for volume to confirm a rollover or continuation
- Take an early trade as we may just move sideways 'undecided'
- Higher probability longs will be reacting to a
pullback
down to 2400 and 87.25
- Really a wait and see day
Weekly Numbers
Range - 2375.50 -> 2399.25
Value - 2381.25-> 2387.25
S1 - 2383, R1 - 2405.50
Daily Numbers
Range - 2379 / 2385 -> 2395.75
Value - 2387 -> 2390.50
Globex 2392.25 -> 2403.75
Settlement – 2397.75
Today - 2400, 2387.25
Long Term Levels - 2178.75, 2129.50, 2099.75, 2084, 2078.75, 2000.75, 2400