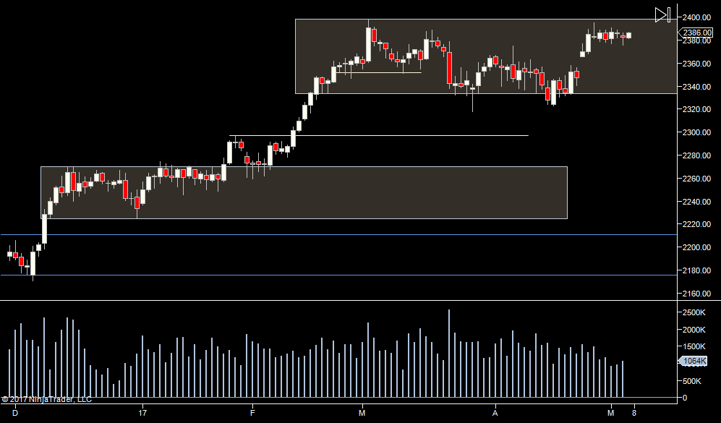 We are in the same spot as the past 2 days, so let's repeat.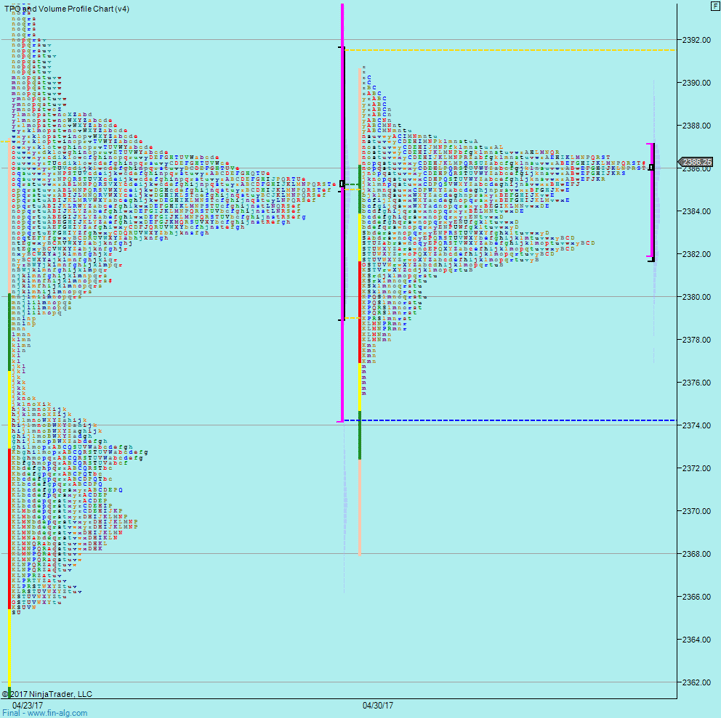 The range is widening, so I am looking at 2381.50 and 2387.25 as the extremes and not looking to do much within that.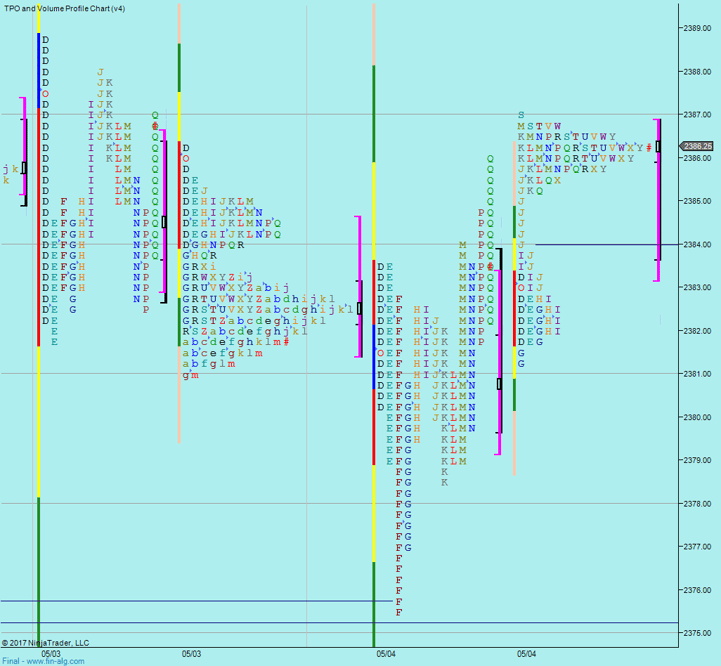 Yesterday we had 79.25 as the
chop
low and we moved down to 75.50 before moving up, and now we are at the chop high (87.25 from above). So from this few days perspective we could roll down any time but a push up and a roll wuold be nicer for us in terms of potential to the downside.
Plan
- Low expectation day
- Waiting for a break - whether that's today or in a number of days time, it's hard to know.
- At a major inflection point at the same time, so wary of headfakes
- No trading between 81.50 and 87.25 unless it's off the open
- A wait & see day - there's going to be good opportunity when this breaks, so waiting for that

Weekly Numbers
Range - 2375.50 -> 2390.75
Value - 2382 -> 2387
S1 - 2365.75, R1 - 2394.75
Daily Numbers
Range - 2375.50 -> 2386 / 2386.25
Value - 2379.25 -> 2383.25
Globex 2381.25 -> 2387
Settlement – 2383.25
Today - 2381.50, 2387.25
Long Term Levels - 2178.75, 2129.50, 2099.75, 2084, 2078.75, 2000.75, 2400