Yesterday we had:
Quoting

And we are in exactly the same state today! We traded the same area and settled 1 tick higher!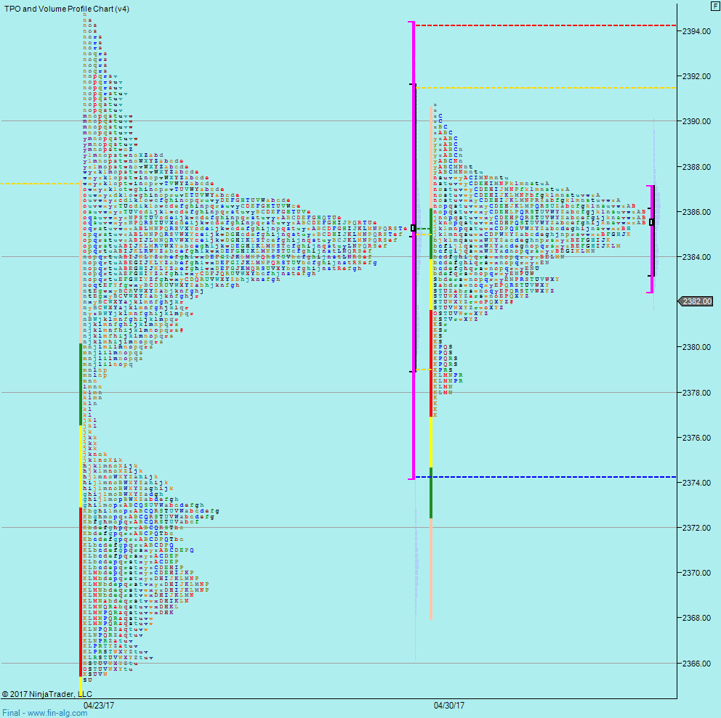 We can see that so far this week, we are still trading around the large distribution from last week. So again watching 79.25 and 88.50 and not too keen to trade in the middle.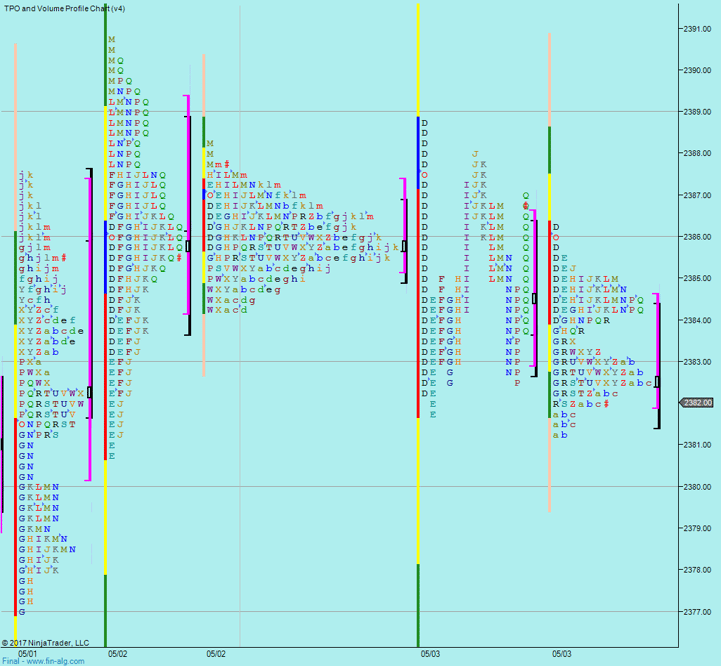 Yesterday we were watching 88.50 (top of
chop
area) and we got to 88.75 before moving down. We never got to 79.25 to the downside. We got a short but not much more. A 7 point range and less than 1 million
contracts
traded. As such, I'm not looking for more levels to trade off - but feeling vindicated about sitting back and letting this play out.
Plan
- Low expectation day
- Waiting for a break - whether that's today or in a number of days time, it's hard to know.
- At a major inflection point at the same time, so wary of headfakes
- No trading between 79.25 and 88.50 unless it's off the open
- A wait & see day - there's going to be good opportunity when this breaks, so waiting for that
Weekly Numbers
Range - 2377 -> 2390.75
Value - 2382.50 -> 2387
S1 - 2365.75, R1 - 2394.75
Daily Numbers
Range - 2381.75 -> 2388.75
Value - 2383 -> 2386.50
Globex 2381.25 -> 2386.25
Settlement – 2385.75
Today - 2379.25, 2388.50
Long Term Levels - 2178.75, 2129.50, 2099.75, 2084, 2078.75, 2000.75, 2400