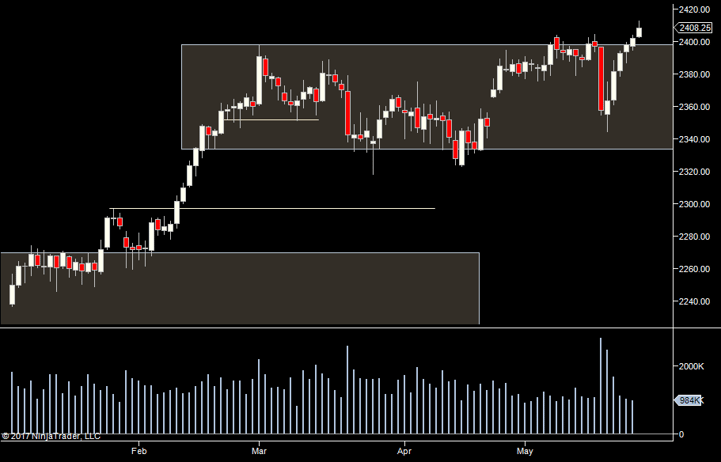 We broke upside but overnight, so I'm still calling this 'unresolved'. The overnight moves are mostly as a result of a little craziness we saw in the markets (especially Crude) during the OPEC meetings.

Volume overall was low yesterday, so another reason not to buy into this spike up overnight.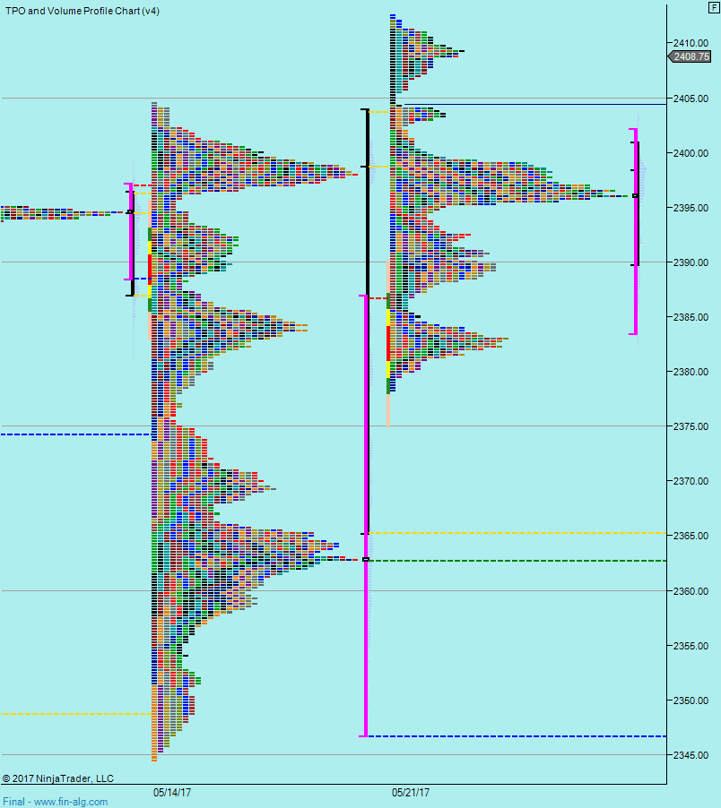 Looking below, we can see the major distribution in the middle of this week tops out around 2399. So an eye on that if we move down.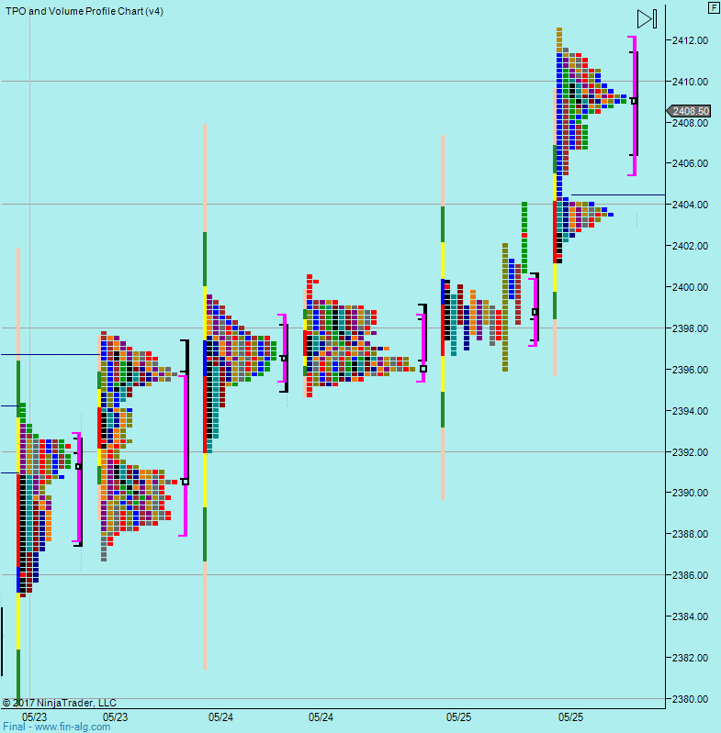 Yesterday was very narrow but we did make some headway to the upside. We might take back the upside gains before the open, if not - be wary of a move down at the open.
Plan
- Watch for a move down off the open if we haven't taken back the overnight gains
- look for an early trade
- expecting low volatility until this top is resolved, no
bias
until that happens
- A wait and see day
Weekly Numbers
Range
- 2378.25 -> 2412.50
Value - 2383.50 -> 2402
S1 - 2354, R1 - 2407
Daily Numbers
Range - 2394.75 / 2396 -> 2404
Value - 2397.25 -> 2400.25
Globex 2401.25 -> 2412.50
Settlement – 2402
Long Term Levels - 2178.75, 2129.50, 2099.75, 2084, 2078.75, 2000.75, 2400