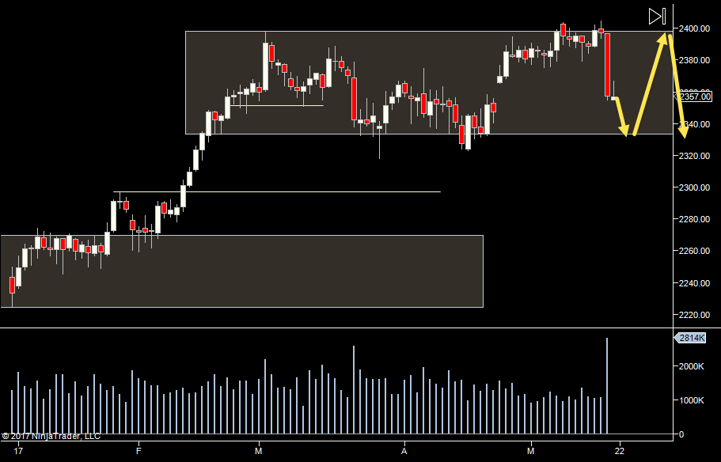 Yesterday we had

If we look at the overall volume yesterday, it was 2.8 million. This seems like a big jump to just be short term speculators. So on the lookout today for high volume as the day progresses. Not saying we must be in for a larger move, just be aware that volume was exceptional.

I still think that if we do move down we will probably just test the extreme of the range and move back up.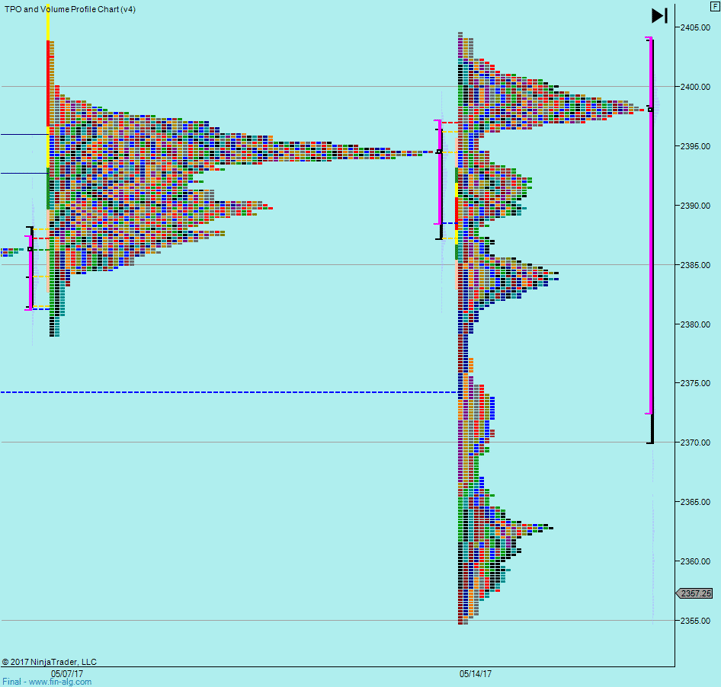 The weekly profile doesn't help much after yesterdays move.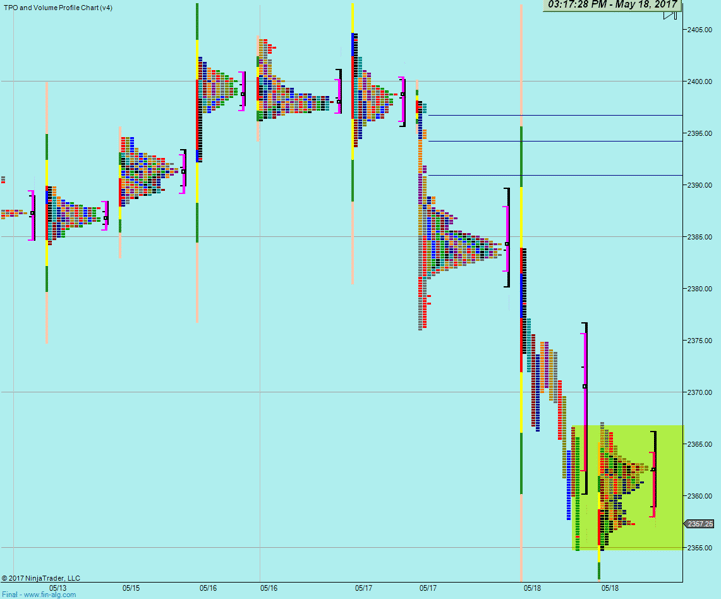 yesterday finished with a the market marking out a late range 2354.75 to 2366.50. That's held
overnight
and we could quite easily revert to
chop
today and range around that.
Plan
- Let the volume guide
- Be wary that we may range around 54.75-66.50 - no trades between those prices unless off the open
- Any move outside that range to the downside will be followed (and maybe scaled into) if there is decent volume
- More wary of moves up above 66.50 and will proceed with more caution there
Weekly Numbers
Range - 2354.75 -> 2404.50
Value - 2372 -> 2404
S1 - 2383, R1 - 2405.50
Daily Numbers
Range - 2354.75 -> 2383.75 / 2398
Value - 2362.50 -> 2375.50
Globex 2354.75-> 2367
Settlement – 2347.50
Today only - 2354.75 - 2366.50
Long Term Levels - 2178.75, 2129.50, 2099.75, 2084, 2078.75, 2000.75, 2400