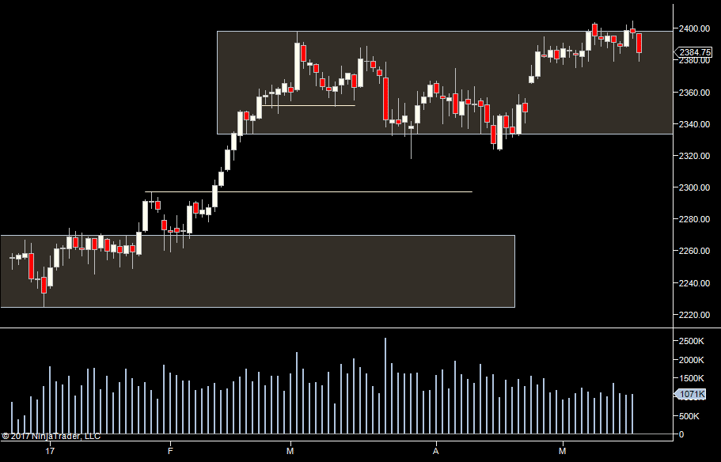 A tight range yesterday as expected we still have light volume at around a million contracts and still around the highs we made on Monday.

Today we've dropped but it's all on low Globex volume.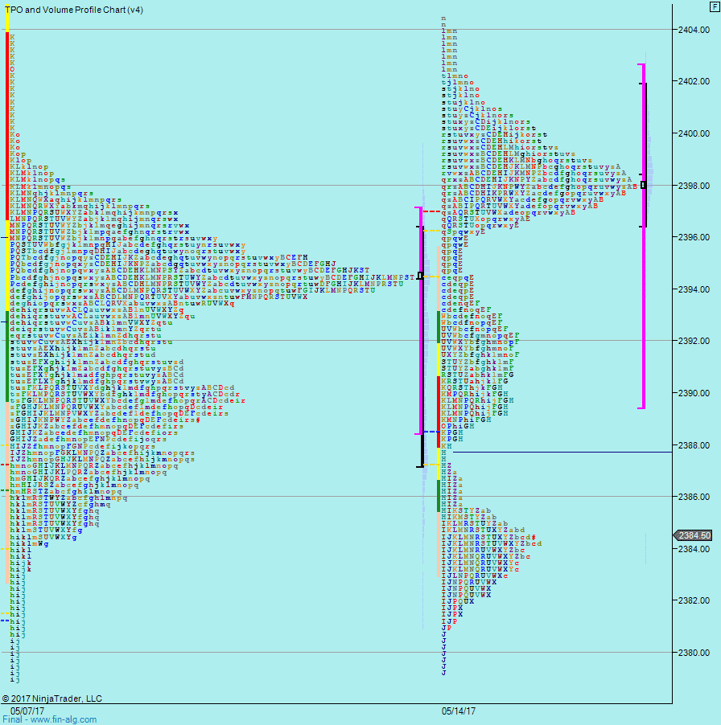 Overnight
, we hit the low of last week and we are now within the main distribution from last week. Normally, I'd say that the upside is likely to be choppy but the way we ran right through the middle of the range overnight means we can't rely on that.
Downside has good potential from the 'sky is falling' crowd too. People love a good panic and if we can push down today we are likely to see speculators happy to participate to the downside.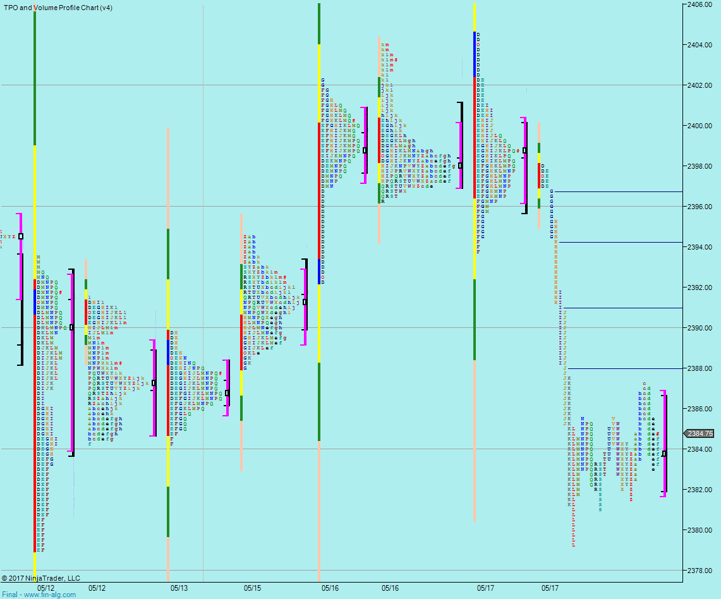 A good push down overnight often sees a 'rebalance' upside off the open. If not traded, any opening move is best ignored. For me, today is all about how the market will react to this push down. It's now 3.5 hours to the open, so we have to see how far down we remain as we get into the open.
I think getting excited about the move down at this point is premature. We are likely to put in another slow rangey day.
Plan
- No expectation day! Looking to see if this move down will trigger any volatility
- There's arguments for decent volatility upside and downside today
- Will give the market 15 mins to 'settle' and then play accordingly

Weekly Numbers
Range - 2379.25 -> 2404.50
Value - 2389.50 -> 2402.50
S1 - 2383, R1 - 2405.50
Daily Numbers
Range - 2393.75 -> 2404.50
Value - 2396.25 -> 2400.25
Globex 2379.25 -> 2398
Settlement – 2397
Long Term Levels - 2178.75, 2129.50, 2099.75, 2084, 2078.75, 2000.75, 2400