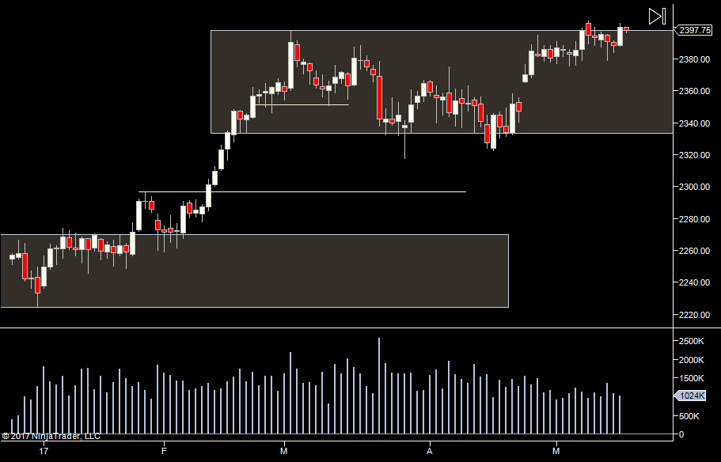 Still at the top, still waiting for resolution, we moved back to the highs yesterday but couldn't make a new high. Overall volume as still quite poor.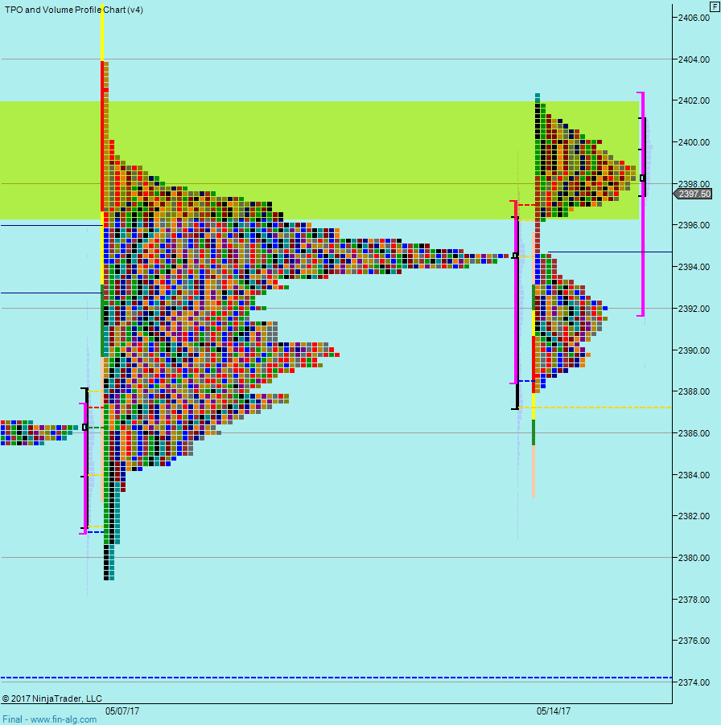 Since the pop up we have managed to stay above the bulk of last weeks trading. For longs, we really need to hold this upper distribution, otherwise it's back to 2385, completion of the
range
to the downside.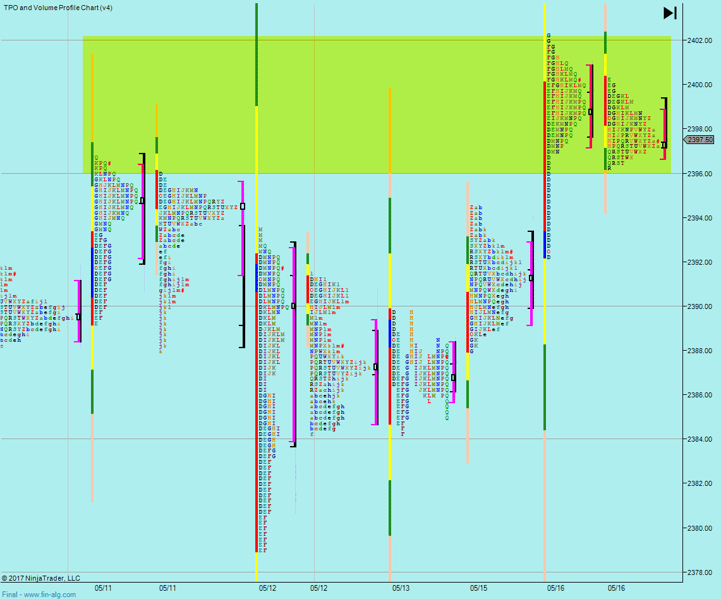 Same picture here, we can see the pop up and then consolidation. If the consolidation area fails and we move down - we are back in the
chop
zone. If we move up, we have more chance of a pop.
Plan
- Low expectation day
- Better chance of a pop if we move upside, will look for a
pullback
long on a move up with decent volume
- To the downside, we are at the top of the range, safest shorts below 96.50
Weekly Numbers
Range - 2379 -> 2403.75
Value - 2388.50 -> 2397
S1 - 2383, R1 - 2405.50

Daily Numbers
Range - 2388 / 2392.25 -> 2402.25
Value - 2397.25 -> 2400.75
Globex 2396.25 -> 2400.25
Settlement – 2398.50
Today - 2385, 2397.75
Long Term Levels - 2178.75, 2129.50, 2099.75, 2084, 2078.75, 2000.75, 2400