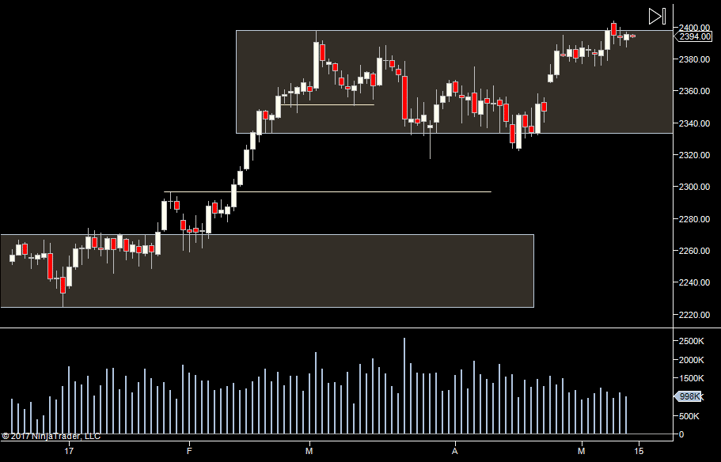 Looks like this top is going to remain unresolved for a whole longer. Less than a million contracts traded. Doesn't mean it's not tradable, just means you need to apply range market techniques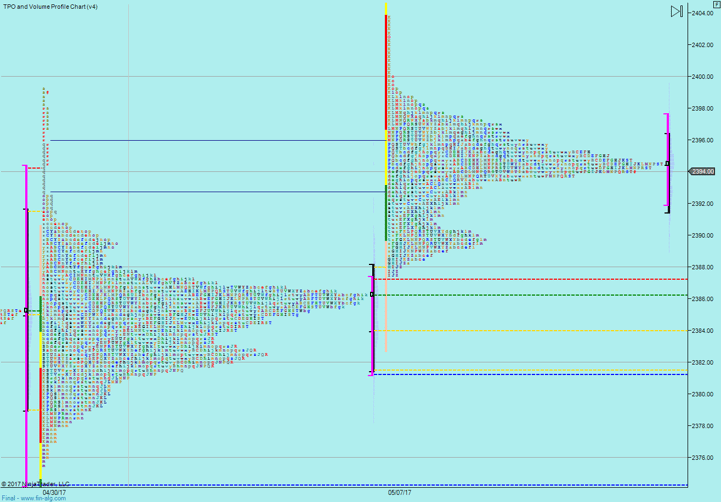 We can see we moved down to the top of last weeks distribution and speculators didn't want to sell into it. So now focus is on this weeks distribution 88.50-97.50.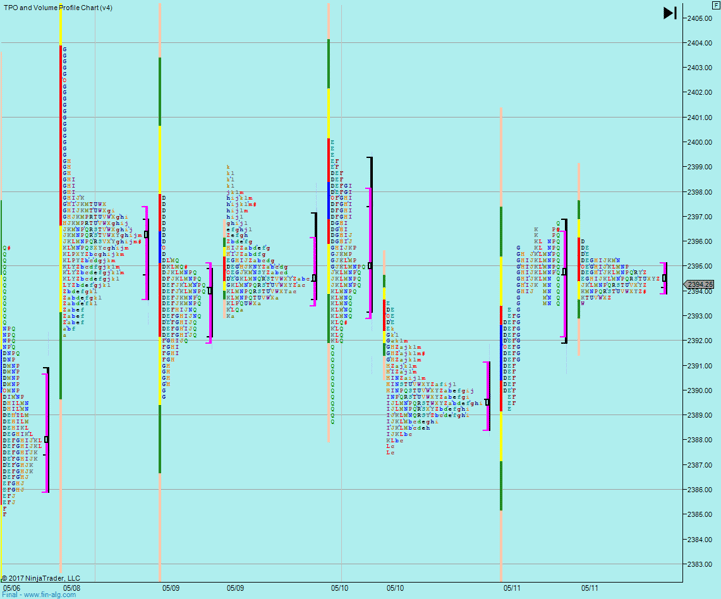 Very low
range day
yesterday. We need to escape the weeks range - that could happen today or in days time, impossible to know.
Plan
- Low expectation day
- Look to
fade
88.50 and 97.50
- better trade is a low volume push through 88.50 and 97.50 that then fails and sees price move back to the range
- On the lookout for a break which will be followed if it breaks with significant volume
- May take up knitting to avoid boredom trades
Weekly Numbers
Range - 2387.50 -> 2403.75
Value - 2392 -> 2397.50
S1 - 2383, R1 - 2405.50
Daily Numbers
Range - 2387.50 / 2389.25 -> 2396.75
Value - 2392.25 -> 2396.25
Globex 2393 -> 2396
Settlement – 2393.25
Today - 2395.25
Long Term Levels - 2178.75, 2129.50, 2099.75, 2084, 2078.75, 2000.75, 2400